Aanstaande maandag houdt Apple zijn eerste keynote van 2013, maar over de inhoud is nog verdacht weinig bekend. Phil Schiller verklapte onlangs dat iOS 7 en OS X 10.9 worden aangekondigd, maar verder is het nog gissen. Langzamerhand sijpelen er wel geruchten door, over AirDrop voor iOS, iRadio en nieuwe Macs.
AirDrop voor iOS
AirDrop bestaat nu nog alleen op de Mac en laat verschillende gebruikers via wifi razendsnel bestanden uitwisselen. In iOS is bestandsuitwisseling tussen apparaten van verschillende eigenaren nog altijd een groot gemis. Tussen je eigen apparaten wordt alles via iCloud gesynchroniseerd, maar om een foto naar de iPhone, iPad of Mac van iemand anders te sturen, moet je uitwijken naar apps als Mail, Whatsapp of Berichten. AirDrop zou dus een zeer welkome toevoeging aan iOS zijn.
De iPhone 14 nu tot €7,50 korting per maand!
Maximaal voordeel als je thuis internet van Ziggo hebt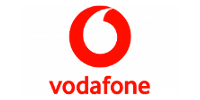 Bekijk actie
iRadio
Apple's streamingsservice iRadio zou bij de WWDC-keynote ook eindelijk zijn entree moeten maken. Apple is al lang in onderhandeling met de platenlabels om een dienst à la Spotify en Pandora uit te brengen, maar zou te weinig geld bieden. Cult of Mac meldt dat Apple water bij de wijn heeft gedaan: Pandora betaalt 12 cent per 100 gestreamde liedjes, Apple had ingezet op 6 cent, maar zit nu volgens de geruchten zelfs hoger dan Pandora. Met Universal was Apple al akkoord en dit weekend is ook Warner rond met Apple. Nu moet alleen Sony nog, de verwachting is dat dat deze week wel moet lukken, zodat iRadio aanstaande maandag eindelijk het levenslicht kan zien.
Mac-updates
Behalve veel software, lijkt er maandag toch ook een beetje hardware te worden besproken. Intel heeft immers zijn nieuwe Haswell-processors klaar, dus die kunnen in de MacBook, MacBook Pro en iMac gezet worden. Dit zijn kleine upgrades, maar er wordt ook gesproken over 1080p-camera voor de Retina MacBook Pro en een dubbele microfoon (zoals in de Retina MacBook Pro) voor de MacBook Air. Op hardware gebied zou de inmiddels uitgerangeerde Mac Pro welkom zijn, al wordt daar nog niets over gefluisterd.