De WWDC is over het algemeen een software-feestje, maar de laatste jaren greep Apple het evenement ook aan om nieuwe hardware aan te kondigen. Dit jaar was het echter weer als vanouds. De keynote was nog maar amper gestart, of Tim Cook sprak de woorden: 'Today, it's all about software'. Geen iPhone SE 2 dus en ook geen nieuwe iPad Pro. Dit werd er tijdens de WWDC 2018 niet aangekondigd:
1. iPhone SE 2
De eerste generatie SE is inmiddels dik twee jaar oud en geroezemoes over een nieuwe iPhone SE 2 is er al tijden. De speculaties gingen alle kanten op: van een teleurstellende upgrade onder de motorkap tot een miniatuur iPhone X met alles erop en eraan. Je kon zelfs al screenprotectors bestellen. En wat voor mysterieuze iPhone heeft Apple in april geregistreerd? De iPhone SE 2 schitterde door afwezigheid.
De iPhone 14 nu tot €348 korting!
• Maximaal voordeel als je thuis Ziggo hebt
• 6 maanden Apple Music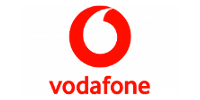 Bekijk actie
2. iPad Pro met Face ID
Een iPad Pro met de looks en eigenschappen van de iPhone X! Dat wil zeggen, Face ID, géén thuisknop, een groot scherm met een smal randje eromheen en een notch. Nergens te bespeuren tijdens de WWDC. Alhoewel: iOS 12 werd gepresenteerd en daarin zitten overduidelijke hints voor zo'n iPad Pro met Face ID. Wordt dus nog vervolgd.
3. AirPower-mat
Vorig jaar kwamen de eerste draadloos oplaadbare iPhone-modellen uit, de iPhone X en de iPhone 8 (Plus). Ze zijn op te laden met Qi-laders van andere fabrikanten. Apple kondigde vorig jaar zelf al aan dat ze aan een eigen accessoire werkten: de AirPower-mat zou ergens in 2018 verschijnen. We hadden zo langzamerhand wel verwacht dat de release nabij was. Niet dus.
4. Nieuwe AirPods
Dit hangt samen met het vorige punt. Naar verluidt zouden tijdens de WWDC nieuwe AirPods worden geïntroduceerd die draadloos oplaadbaar zijn via AirPower. Of anders in ieder geval een los aan te schaffen AirPods-case die draadloos opladen mogelijk maakt.
5. Goedkope Beats HomePod
Sinds begin dit jaar ligt Apple's HomePod-speaker in de winkels. Niet in Nederland, maar in een aantal Engelstalige landen. Op 18 juni volgen Duitsland en Frankrijk. Apple zou inmiddels druk bezig zijn met het ontwikkelen van een budget-model dat onder de merknaam Beats in de markt moet worden gezet. Ook hier hebben we niets meer over gehoord.
6. Donkere modus voor iOS 12
Ook op het gebied van software maakte Apple bepaalde verwachtingen niet waar. Hoog op het wensenlijstje van vele iPhone- en iPad-gebruikers staat al jaren een donkere modus voor iOS. En wéér gaat het niet gebeuren. De nieuwe macOS-versie, macOS Mojave, krijgt overigens wel eindelijk een nachtmodus.
7. Nederlandse apps & diensten
Soms kijk je enigszins jaloers naar wat er in het buitenland allemaal mogelijk is met de iPhone. Wanneer gaat Apple nu eens aankondigen dat Apple Pay naar Nederland komt? En de Apple News-app (die er nu ook komt voor de Mac)? Een Nederlandse QuickType-toetsenbord dan op zijn minst? Niets van dit alles tijdens de WWDC. We wachten maar weer af …
Wat er wel werd aangekondigd, lees je in onze WWDC-roundup. Of kijk de complete keynote terug.