Zelfs koptelefoons worden steeds slimmer. Neem deze BackBeat Sense van Plantronics. Je muziek gaat in de pauzestand wanneer je hem van je hoofd haalt. Zet je hem weer op, dan ratelt de muziek weer vrolijk door. Heel handig en het werkt verrassend goed. Wil je tussendoor even naar iets anders luisteren dan je muziek (een collega bijvoorbeeld), maar wil je de Back Beat op je hoofd houden, dan kun je het rode knopje onder de linkeroorschelp indrukken. De muziek gaat dan in de pauzestand en een microfoontje versterkt het omgevingsgeluid, zodat je de mensen om je heen ook echt kunt horen.

Gewoon telefoneren met je koptelefoon op
Dat microfoontje zit er echter vooral met een andere reden. Wie zich even verdiept in het merk Plantronics, ziet dat het bedrijf groot is geworden met het maken van headsets. Met de BackBeat Sense kun je dan ook gewoon telefoneren. Een inkomend belletje onderbreekt de muziek. Met een druk op de zijkant van de rechterschelp neem je het telefoontje aan. Via de microfoon kun je bellen. Hang je weer op (met dezelfde knop) dan gaat de muziek weer door. Op de linker luisterhelft van de koptelefoon huizen de knoppen om een nummer door of terug te spoelen en om de muziek te starten of te pauzeren. Door aan de schelp te draaien, pas je het volume aan.
BackBeat: prima geluid
Mocht je denken dat headset-makers geen fatsoenlijk geluid uit een koptelefoon kunnen krijgen, dan heb je het mis. Het geluid van de BackBeat is prima. Het is niet het beste geluid dat we ooit uit een headphone hoorde komen, maar we kunnen er prima mee leven. Grootste pluspunten van de Sense zijn de geweldige bediening, het gemak om de headphone te koppelen, de pak-hem-af-en-je-muziek-stopt-functie en de luxe vormgeving. Je luistert moeiteloos meer dan twaalf uur draadloos, maar met de meegeleverde draad is er geen vuiltje aan de lucht wanneer de ingebouwde accu leeg is. Kijk voor meer informatie op Plantronics.com.
De iPhone 14 nu tot €348 korting!
• Maximaal voordeel als je thuis Ziggo hebt
• 6 maanden Apple Music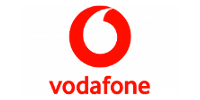 Bekijk actie
Deze koptelefoon winnen?
De actie waarbij je een Plantronics BackBeat Sense-koptelefoon t.w.v. € 179 kon winnen is voorbij, de winnaar ontvangt persoonlijk bericht.