Als wij een nieuwe computer kopen, dan gaan we voor een Mac. Het merendeel van de consumenten investeert echter liever in een Windows-machine van HP of Acer. Heb jij enig idee hoe de verhoudingen liggen op de Europese markt? We zullen je het vertellen, met de hulp van Gartner.
Marktaandeel
Apple had afgelopen kwartaal een marktaandeel van 7,6 procent, oftewel voor elke Mac die jij of ik kochten, werd een dozijn Windows-bakken afgerekend. Een jaar geleden was het nog erger, toen was het aandeel 5,7 procent en moest één Macje opboxen tegen zeventien pc's. Er zit dus groei in de Mac-verkopen in Europa, maar zo goed als in de VS (12,9 %), doen 'we' het nog niet.
De iPhone 13 nu met 3 maanden gratis Apple TV+!
Maximaal voordeel als je thuis internet van Ziggo hebt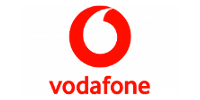 Bekijk actie
Krimp
In één jaar tijd is het marktaandeel van Apple toegenomen met 19,6 procent, terwijl de computermarkt is gekrómpen met 11,4 procent. De Acer Group kreeg de grootste klap te voorduren: de verkopen halveerden bijna. De Apple-fans die dit goed nieuws vinden, moeten wel beseffen dat Acer, ondanks de krimp, in Europa twee keer zoveel computers afzet als Apple.