Apple brengt de USB 3.0-aansluiting vooralsnog niet naar de Mac. Dat liet Steve Jobs weten in een mailtje aan een Apple-gebruiker die de CEO vroeg waarom hij geen Mac kon bestellen met USB 3.0.
Waarom weigert Jobs op de USB 3.0-wagen te springen, terwijl de PC-markt helemaal in de ban is van de USB 2.0-opvolger? De Apple-directeur ziet USB 3.0 'nog niet van de grond komen'. Met de uitblijvende ondersteuning van Intel als belangrijkste argument.
USB-alternatiefvan Intel
Ondersteuning van Intel laat nog even op zich wachten, het zwaargewicht heeft de  introductie van Intel-chipsets met USB 3.0 uitgesteld naar 2012. Fabrikanten van moederborden voor Windows-computers nemen Intel dit niet in dank af. Nu zijn de moederbordbouwers aangewezen op dure chips van andere partijen.
De iPhone 13 nu met 3 maanden gratis Apple TV+!
Maximaal voordeel als je thuis internet van Ziggo hebt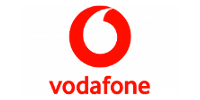 Bekijk actie
Intel lijkt de komst van USB 3.0 bewust voor zich uit te schuiven. Het bedrijf werkt namelijk aan een USB-alternatief; Light Peak. Deze optische technologie heeft een bandbreedte van 10Gb per seconde, de doorvoersnelheid van de nieuwe USB blijft steken op 5 Gbps. Ter vergelijking; het 'oude' USB 2.0-kabeltje versleept data met 0,48 Gbps.
Kat uit de boom kijken
Met het USB 3.0-alternatief van Intel in het vooruitzicht is het begrijpelijk dat Apple een afwachtende houding aanneemt. Apple heeft er namelijk een handje van een eenmaal gekozen aansluiting te ondersteunen voor langere tijd. Over een jaartje is Light Peak op de markt en kunnen Jobs en kornuiten een gefundeerde keuze maken; USB of Light Peak. Of misschien wel FireWire, daar is de rek ook nog niet uit.