Volgens de koopgids van macrumors.com is de iMac toe aan een opfrisbeurt. Brian Tong van CNET liet vorige week al doorschemeren dat Apple de vernieuwde iMac eind april of in de eerst week van mei zal uitbrengen. Vandaag zet hij zijn voorspelling kracht bij door het nogmaals te twitteren. De boodschap is duidelijk: de nieuwe iMac komt er aan.
Voorspelling
Wat zal de nieuwe iMac onder de motorkap hebben? Wij doen een voorspelling met de hulp van Dennis Sellers van MacNews:
Vodafone Runners: De iPhone 13 nu met 3 maanden gratis Apple TV+!
Maximaal voordeel als je thuis internet van Ziggo hebt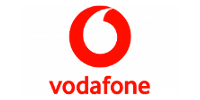 Bekijk actie
Sandy Bridge-processor
2,3 en 2,7GHz dual-core i5 CPU's  voor de 21,5-inch iMacs en een i7 quad-core met 2,0 en 2,3GHz voor de 27-inch modellen.
Werkgeheugen
4GB, net als de huidige modellen. Dit kun je uitbreiden, maar verwacht niet dat Apple standaard al 8GB in de machine prikt.
Harde schijf
500GB voor het instapmodel en 1TB voor de duurdere modellen, net als de huidige iMac-productlijn. Dat denkt Dennis Sellers althans, het zou mij niet verbazen als Apple de 500GB-schijf afstoot en 1TB als de nieuwe standaard bestempelt. De nieuwe iMac zul je – tegen meerprijs – kunnen uitrusten met 2TB (wellicht zelfs 3TB) of een rappe SSD.
Grafische kaart
Een Intel HD Graphics 3000 met 384MB DDR3 shared geheugen voor het instapmodel. Duurdere iMacs krijgen een Radeon HD 6490M van AMD met 256MB, of een 6750M met 1GB.
Thunderbolt
Als de MacBook Pro over Thunderbolt beschikt, moet de iMac de nieuwe poort ook krijgen. Apple gelooft in Thunderbolt, dus die poort moet op zoveel mogelijk Macs schitteren.
Dit heeft de nieuwe iMac niet:
30-inch display, Apple blijft bij de 21,5- en 27-inch.
Blu-Ray, want Steve Jobs heeft er een hekel aan.
USB 3.0, Apple zet in op Thunderbolt.
Nieuwe design, deze update wordt een evolutie, geen revolutie.
Let wel: dit is een voorspelling, alleen Apple weet de specificaties van de nieuwe iMacs. Dat neemt niet weg dat ik benieuwd ben of de uiteindelijke specificaties overeen komen met bovenstaande lijst.