Met spanning wordt uitgekeken naar de presentatie van de iPad 2 vanavond. Maar misschien nog wel spannender dan de nieuwe tablet is de vraag: Wie doet de presentatie? Neemt Tim Cook de honneurs waar, of komt Steve Jobs als verrassing uit de taart?
Fysiek
Ten eerste is het natuurlijk de vraag of Steve Jobs fysiek wel in staat is om de presentatie te houden. De ene keer klinken er geluiden dat hij fluitend door Cupertino huppelt, de andere keer verschijnt er beeld dat een angstaanjagend dunne Jobs uit het ziekenhuis komt gestiefeld en daarna publiceert het Witte Huis de foto dat Jobs zit te toasten met president Obama. Officiële uitlatingen zijn er echter nog niet gedaan, dus hoe het er nou daadwerkelijk voor staat met Steve Jobs zullen we misschien vanavond horen.
Vodafone Runners: De iPhone 13 nu met 3 maanden gratis Apple TV+!
Maximaal voordeel als je thuis internet van Ziggo hebt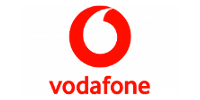 Bekijk actie
Aandacht
De tweede vraag is: Wat is het effect als Steve Jobs de presentatie verricht? Er gaan geruchten dat de iPad 2 niet zo heel spannend wordt; in dat geval kan Steve Jobs de aandacht hier mooi van afleiden, zodat er morgen geen teleurstellende berichten in de kranten komen. Als de presentatie echter wel spannende nieuwe dingen gaat brengen (toch een revolutionaire iPad 2? gratis Mobile Me? iOS 4.3? preview van iOS 5?) dan zou dit nieuws onder kunnen sneeuwen door een presentatie van Steve Jobs. Dan staat Steve op de voorpagina en de producten in een kadertje ernaast. En dat zullen ze waarschijnlijk ook niet willen.
Wat denk jij? Staat Steve Jobs vanavond in de spotlights, of staat hij met een vermomming in de coulissen te luisteren? Doe hier je voorspelling voor vanavond en win een iTunes Giftcard ter waarde van 15 euro.