Apple bouwt een Apple Store, mensen komen binnen, spelen met de Mac en kopen een iPhone. Dit patroon valt in duigen als Apple de deuren van zijn winkels gesloten houdt. De vraag is dan ook; waarom zijn beide Apple Stores in Parijs gisteravond en vanochtend gesloten?
Louvre en Opéra
Dankzij Olivier, bezoeker van Hardmac.com, weten we dat beide Apple-winkels in Parijs gistermiddag vroegtijdig zijn gesloten. Bij het Louvre was je tot 17:00 uur welkom, Apple Store Opéra hield het om 18:00 uur voor gezien. Beide winkels gaan vandaag pas aan het eind van de ochtend weer open.
Briefje aan de deur
Op het briefje aan de deur valt te lezen dat het vroegtijdig sluiten 'buitengewoon' is. Wat is er zo dringend dat Apple het winkelende publiek de winkel uit bonjourt om pas een dag later weer open te  gaan? Krijgen de Apple Stores een ballenbad? Wordt er gewerkt aan een videomuur, opgebouwd uit meer dan honderd exemplaren van de iPod touch? Of worden de blank gelakte tafels verruild voor zwevende plateaus? Hopelijk leren we vanmiddag of morgen meer.
Vodafone Runners: De iPhone 13 nu met 3 maanden gratis Apple TV+!
Maximaal voordeel als je thuis internet van Ziggo hebt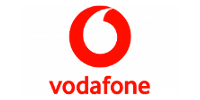 Bekijk actie
[update] 15 september 2010 om 10:30 uur
We zijn één dag verder, maar slechts een klein beetje wijzer. Er komt namelijk geen enkel bericht binnen over een radicaal verbouwde Apple Store in Parijs.
Als je niet gaat verbouwen, waarom dan toch de deuren gesloten houden? Het Franstalige macgeneration brengt gelukkig het verlossende woord: een personeelsvergadering. Dit schijnt een feestelijke aangelegenheid te zijn met vermakelijke activiteiten en een wedstrijd. Deze avond is blijkbaar zo enerverend dat de winkel de volgende dag pas rond het middaguur open kan.