Soms heb je van die apps die je verrassen. Niet omdat ze zo ontzettend handig of onmisbaar zijn, maar simpelweg omdat ze iets leuks hebben. Rewound is zo'n app, een muziekspeler die je iPhone er als een iPod Classic uit kan laten zien. Of kon eigenlijk, want Apple heeft de app verwijderd uit de App Store.

Rewound verwijderd uit App Store
Dat Apple het niet zo heeft op apps die het uiterlijk van zijn producten of software kopieert, is niet verrassend. De ontwikkelaar van Rewound heeft er echter alles aan gedaan om plagiaat te voorkomen. Daar heeft die een slim trucje voor bedacht. De app is in feite een kale interface, waar de gebruiker zelf een skin aan toevoegt. Deze skin kan een afbeelding zijn van wat de gebruiker maar wil. Het interieur van een cockpit, een oude typemachine … of het bekende scrollwiel van de iPod. De app doet vervolgens de rest en zorgt dat alles naar behoren werkt.
Buiten dat het geinig is om het scrollwiel – ook wel Click Wheel – weer eens te zien en gebruiken, vinden (of vonden) we Rewound een heerlijk opgeruimde muziekspeler zonder poespas. De mogelijkheid om de app eruit te laten zien als een iPod, ook al zijn het de gebruikers die dit doen, is voor Apple de reden geweest de app te verwijderen.
BLACK FRIDAY: De iPhone 14 nu tot €348 korting!
• Maximaal voordeel als je thuis Ziggo hebt
• 6 maanden Apple Music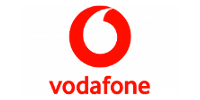 Bekijk actie
'Rewound is zo gebouwd dat er geen inbreuk gedaan wordt op handelsmerken van Apple. De app kan vele vormen aannemen. Vanaf het moment dat gebruikers zelf het scrollwiel gingen gebruiken en delen, heeft Apple de app verwijderd', aldus de ontwikkelaar op website Medium.
Rewound gebruiken
Gebruikers die de app al voor het verwijderen uit de App Store gedownload hebben, kunnen deze blijven gebruiken. De ontwikkelaar is niet van plan Rewound te updaten en opnieuw te laten keuren. Dit zou namelijk betekenen dat de muziekspeler voor al die mensen onbruikbaar wordt. 'Apple blijft toch nee zeggen totdat de app er niet meer uit kan zien als de favoriete muziekspeler van veel gebruikers.'
Wel is de ontwikkelaar bezig om te kijken of ze een webgebaseerde app kunnen maken van Rewound. Zo geef je via de browser alsnog je iPhone het uiterlijk van een iPod. Behoor jij tot het "selecte" groepje van ruim 170 duizend mensen die Rewound al gedownload had?