Vanaf vandaag kun je voor een witte iPhone 4 aankloppen bij de grootste providers van Nederland. We zetten de abonnementen voor je op een rijtje.
T-Mobile vs Vodafone
T-Mobile en Vodafone zijn de goedkoopste aanbieders voor de witte iPhone 4 16GB. We vergelijken daarvoor een tweejarig abonnement van 150 belminuten of 150 sms-berichten. Beide providers vragen voor dit abonnement maandelijks €29,50. Ook de prijs van het toestel is nagenoeg hetzelfde: bij T-Mobile betaal je namelijk €229,95, Vodafone rondt het bedrag naar beneden af (€229,00). Iets om rekening mee te houden: T-Mobile biedt onbeperkt internet aan, terwijl je van Vodafone maximaal 500 MB aan dataverkeer per maand mag gebruiken, voordat je gaat bijbetalen.
Vodafone Runners: De iPhone 13 nu met 3 maanden gratis Apple TV+!
Maximaal voordeel als je thuis internet van Ziggo hebt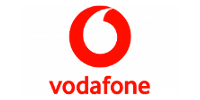 Bekijk actie
Telfort
Telfort rekent een relatief hoge prijs voor een soortgelijk abonnement. Je betaalt namelijk €359,00 voor het toestel. In ruil daarvoor krijg je een abonnement van 150 belminuten. Sms-berichten betaal je apart, of koop je per bundel. Daar staat wel tegenover dat de maandelijkse kosten lager zijn. Telfort rekent voor de eerste negen maanden €14,40 per maand, na het verstrijken van deze termijn wordt dit €28,90.
Hi en KPN
De maandelijkse kosten bij een Hi-abonnement van 125 minuten of 250 sms'jes bedragen €32,50. Bij deze provider betaal  je €239,95 voor de witte iPhone. Je bundel bedraagt 500 MB aan internetgebruik per maand. Bij KPN kom je wat duurder uit: voor een abonnement van 150 minuten of 150 sms'jes rekent KPN €35,00. Het toestel kost dan €279,95.
Losse verkoop
In de Nederlandse Apple Store kost een witte iPhone €599. Het loont niet de moeite om voor Apple's nieuwste smartphone de grens op te zoeken. In België wordt deze iPhone namelijk voor €639,99 aangeboden. Ook in Duitsland is hij duurder: onze oosterburen betalen er €629 voor.
abonnement
internet
prijs abonnement
(per maand)

prijs witte iPhone (16 GB, 2 jaar)

T-Mobile
i-150
(150 min/150 sms)
onbeperkt
€29,50

€229,95

Vodafone
iPhone 150
(150 min/150 sms)
500 MB
€29,50

€229,00

Telfort
150 minuten
per maand

onbeperkt*

€28,90**
€359,00
Hi
Hi i-125
(125 min/250 sms)
500 MB
€32,50
€239,95
KPN
150 min/150 sms
1 GB
€35,00
€279,99
*   Je betaalt €4,95 (surf&mail) of €7,45  (surf&mail extra snel) meer voor internet
** De eerste negen maanden betaal je €14,40 per maand