Ruim een halfjaar geleden liet Apple op WWDC 2014 een voorproefje zien van de vernieuwde Foto's voor Mac-software. Sindsdien is het stil gebleven, misschien wel iets té stil … De ontwikkeling van Aperture is inmiddels stopgezet en ook voor iPhoto hoef je geen update meer te verwachten, dus wanneer kunnen we in OS X Yosemite aan de slag met de nieuwe fotosoftware?
Foto's voor Mac
Allereerst wat over de software. In Foto's voor Mac staat iCloud centraal, zodat er een naadloze integratie is met iCloud-fotobibliotheek, dat nu al een tijdje beschikbaar is op de iPhone en iPad. Dat is hard nodig, want in zowel iPhoto als Aperture ontbreekt momenteel enige ondersteuning voor iCloud-fotobibliotheek. Op WWDC 2014 (vanaf 78:00) demonstreerde Craig Federighi de software, waarbij onder andere te zien was dat foto's op dezelfde, handige manier georganiseerd worden als in iOS. Ook beschikt het programma over uitgebreide bewerkingsmogelijkheden en ondersteuning voor third-party-plug-ins, waarmee Apple zich dus ook richt op professionele gebruikers en Aperture-overstappers.
De iPhone 14 nu tot €7,50 korting per maand!
Maximaal voordeel als je thuis internet van Ziggo hebt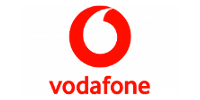 Bekijk actie
Verwijderd van website
Het klonk veelbelovend, maar na de voorvertoning werd het wel heel erg stil. De software zou in 'begin 2015' gelanceerd worden en dat is het nu nog steeds, dus niks aan de hand. Of wel? Een oplettende Reddit-gebruiker merkte op dat Apple stilletjes alle screenshots en verwijzingen naar Foto's voor Mac van zijn website heeft verwijderd. Dat kan zijn om eventuele verwarring met iPhoto en Aperture te voorkomen, maar dan had een herindeling en nieuw beeldmateriaal waarschijnlijk ook volstaan. Daarnaast is er nog steeds geen bètaversie van de software beschikbaar, noch enige toelichting voor ontwikkelaars omtrent de plug-ins.
Succesvolle lancering
Meer dan de aankondiging tijdens WWDC 2014 weten we dus eigenlijk niet. Sterker nog, we weten nu nog minder omdat er op de Apple-website met geen woord meer over wordt gerept. Ongetwijfeld wordt achter de schermen hard gewerkt aan de software en met de lanceringen van iOS 8 en OS X Yosemite in het achterhoofd, hopen we van harte dat Apple niet wederom een halfbakken product aflevert. Het moet in één keer goed, zeker voor zoiets belangrijks als het beheren van je foto's.
Aan de andere kant begint de tijd ook wel te dringen. Gebruikers van iCloud-fotobibliotheek hebben nu alleen via de browser toegang tot hun fotocollectie; niet bepaald de integratie die je normaal van Apple gewend bent. Maar dat is niet alles. Sinds OS X Yosemite zit iPhoto vol met bugs en sommige professionele gebruikers hebben – met het einde van Aperture in zicht – al gekozen voor een overstap naar Lightroom. Niet omdat zij de bui zien hangen, maar omdat ze willen vertrouwen op een up-to-date product.
Afwachten
Voorlopig kunnen we in elk geval niet veel meer dan de aankondiging en lanceerdatum afwachten. En of we nu werkelijk te maken hebben met een vertraging of dat het gaat om onschuldige aanpassingen op de website, zal Apple kennende waarschijnlijk nooit duidelijk worden. Wordt vervolgd.