Onze abonnees krijgen hem waarschijnlijk iets eerder, maar binnenkort ligt iCreate nummer 23 in de winkel. Deze editie staat weer vol met nuttige informatie en handige tips, zoals je van ons gewend bent. In deze editie bouwen we een sociaal netwerk met iWeb, vergelijken we de app-winkels van Apple, Google en BlackBerry, voelen we de jazzgroep Square Orange aan de tand over hun ervaringen met Logic en bieden we je een uitgebreid overzicht van de mogelijkheden van je Mac en het besturingssysteem OS X Snow Leopard. Hieronder zie je alvast een voorproefje van het magazine:
undefinedWees sociaal met iWeb
Verrijk je website met persoonlijke berichten, gedeelde foto's en chat-mogelijkheden. Dit alles zonder je privé-informatie te grabbel te gooien.
Interview: Square Orange
Deze zeskoppige jazzgroep gebruikt Logic als zevende muzikant. In de studio én op het podium
Vodafone Runners: De iPhone 13 nu met 3 maanden gratis Apple TV+!
Maximaal voordeel als je thuis internet van Ziggo hebt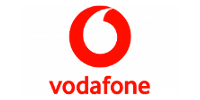 Bekijk actie
Verkoop je oude boeken
Ontdek hoe je via webwinkels als Bol.com geld kunt vangen voor je literaire ramsj.
Ultieme gids voor de Mac-gebruiker
Een uitgebreid overzicht van de mogelijkheden van je Mac en het besturingssysteem Snow Leopard.
En verder
Dit zijn nog maar enkele onderwerpen die in iCreate aan bod komen, want in deze uitgave maken we een avontuurlijk reisverslag met iPhoto, lees je alles over virtuele versterkers en effectpedalen in GarageBand, leren wij je hoe je het Ken Burns-effect toepast in iMovie en hoe je tekstdocumenten kunt omzetten naar het ePub-formaat. Daarnaast hebben we nog een heleboel andere workshops, reviews, tips, nieuws en wetenswaardigheden.
Bestellen?
Wil je deze uitgave bestellen? Ga dan direct naar de webshop. Heb je een vraag of opmerking over het blad? Laat dan een reactie achter onder dit bericht, stuur een mail naar de redactie (redactie@icreatemagazine.nl) of tweet naar @iCreate_NL op twitter.
Eerdere nummers:
iCreate 22 – oktober 2010
iCreate 20 – augustus 2010
iCreate 19 – juni/juli 2010
iCreate 18 – april/mei 2010