Onze abonnees hebben hem waarschijnlijk al binnen, maar iCreate nummer 22 ligt vanaf vandaag officieel in de winkel. Wederom veel aandacht voor de iPhone en iPad in de nieuwe rubriek iPlay, maar ook de Mac-gebruikers komen aan hun trekken. Hieronder zie je alvast een voorproefje van het magazine:
undefinedApple iPod-event 2010 in Londen
Bram Balk bezocht in London Apple's iPod-event en vertelt over zijn kennismaking met Apple's meest recente innovaties: iTunes 10, Ping en natuurlijk de nieuwe iPods; de nano en touch. Natuurlijk hebben we die voor iCreate ook allemaal uitgebreid gereviewd.
Klusgemak met Automator
Maak kennis met Automator, een programmaatje waarmee elke Mac is uitgerust en dat tot doel heeft alle taken van "vervelende" klusjes op te stapelen en automatisch uit te voeren. Zoals we in de feature over Automator laten zien, heb je daarvoor helemaal geen programmeerkennis nodig. Iedereen kan het!
Vodafone Runners: De iPhone 13 nu met 3 maanden gratis Apple TV+!
Maximaal voordeel als je thuis internet van Ziggo hebt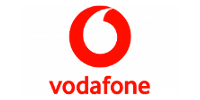 Bekijk actie
Op de koffie bij WoodWing
Programmeerkennis is wel nodig als je apps voor de iPad wilt ontwikkelen. iCreate gaat op bezoek bij de Nederlandse ontwikkelaar WoodWing Software. Dankzij een app van deze Hollandse onderneming kunnen beroemde tijdschriften als Time Magazine, Cosmopolitan, People en Sports Illustrated hun inhoud interactief aanbieden op de iPad.
Microsoft Office 2011 voor Mac
Microsoft heeft aangekondigd dat binnenkort Office 2011 voor Mac het levenslicht zal zien. Wat mogen we daarvan verwachten? iCreate voelt daarover de verantwoordelijke man, Jesse Lennards, aan de tand. Kun jij niet zonder Office voor de Mac? Kijk dan nog eens op de website van iCreate Magazine. Met onze Office-wedstrijd kun je €500,- winnen!
En verder
Dit zijn nog maar enkele onderwerpen die in iCreate aan bod komen, want in deze uitgave testen we ook een aantal fotoafdrukcentrales en leren we je hoe je met iPhoto van je (vakantie)foto's leuke aandenkens maakt. Ook beschrijven we in woord en beeld hoe je met de meegeleverde iCreate-sjabloon voor Pages (op cd) zelf een krasbestendige skin voor je nieuwe iPhone 4 ontwerpt en bestelt. We leren Filmliefhebbers bovendien een trucje om iemand die op een flinke afstand iets vertelt, toch duidelijk verstaanbaar in beeld te brengen. Daarnaast hebben we nog een heleboel andere workshops, reviews, tips, nieuws en wetenswaardigheden. Ook komen deze maand de experts weer aan het woord, zie de Mac-tips van Appletips.nl en iPhone-tips van iPhone Service Point!
Wil je deze uitgave bestellen? Ga dan direct naar de webshop. Heb je een vraag of opmerking over het blad? Laat dan een reactie achter onder dit bericht, stuur een mail naar de redactie (redactie@icreatemagazine.nl) of tweet naar @iCreate_NL op twitter.
Eerdere nummers:
iCreate 20 – juni/juli 2010
iCreate 19 – mei/juni 2010
iCreate 18 – april/mei 2010
iCreate 17 – maart/april 2010