Onze abonnees krijgen hem waarschijnlijk iets eerder, maar binnenkort ligt iCreate nummer 21 in de winkel. Wederom veel aandacht voor de iPhone en iPad in de nieuwe rubriek iPlay, maar ook de Mac-gebruikers komen aan hun trekken. Hieronder zie je alvast een voorproefje van het magazine:
undefinedDe beste apps voor de iPad
De iPad is nu al een aantal maanden beschikbaar in Nederland en er zijn al duizenden iPad-apps voorradig. iCreate zet de beste programma's voor je nieuwe speeltje op een rij.
Nuttige aanvulling voor iLife
Met iLife heeft Apple een standaard gezet voor softwareontwikkelaars wat betreft gebruiksvriendelijkheid en visuele kwaliteit. Een aantal third party apps zouden zomaar uit de stal van Apple kunnen komen, maar zijn toch echt door andere bedrijven ontwikkeld.
De iPhone 13 nu met 3 maanden gratis Apple TV+!
Maximaal voordeel als je thuis internet van Ziggo hebt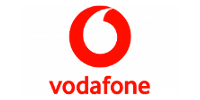 Bekijk actie
Bewaak je digitale privé-leven
Nu een groot gedeelte van ons leven zich afspeelt op de digitale snelweg, wordt de kans steeds groter dat kwaadwillenden misbruik kunnen maken van de gegevens die wij – zonder erbij na te denken – achterlaten. Wij geven je praktische tips en trucs om dit te voorkomen.
Geef je oude Mac een tweede leven
Hoewel Macs erom bekend staan lang mee te gaan, zul je eens in de zoveel jaar toch eraan moeten geloven. Je koopt een nieuw model, maar wat moet je met je oude Apple-bak? Lees deze tips om je oude Mac een tweede leven te gunnen.
Verder
Maar dat is nog lang niet alles. Ga aan de slag met de diverse workshops: begin bijvoorbeeld een WordPress-blog, gebruik Activiteitenweergave om je Mac te versnellen, zoek foto's en plaatjes met Google Afbeeldingen of maak een mobiele WiFi-hotspot via MiFi. Uiteraard bieden we weer veel tips voor iPhoto, iMovie, GarageBand, Pages, Keynote, Numbers, Aperture en Logic Express. Of lees de reviews van de Apple Magic Trackpad, de iPhone 4 en StarCraft 2. Ook komen deze maand de experts weer aan het woord, zie de Mac-tips van Appletips.nl en iPhone-tips van iPhone Service Point!
Wil je deze uitgave bestellen? Ga dan direct naar de webshop. Heb je een vraag of opmerking over het blad? Laat dan een reactie achter onder dit bericht, stuur een mail naar de redactie (redactie@icreatemagazine.nl) of tweet naar @iCreate_NL op twitter.
Eerdere nummers:
iCreate 20 – juni/juli 2010
iCreate 19 – mei/juni 2010
iCreate 18 – april/mei 2010
iCreate 17 – maart/april 2010