Sinds Steve Jobs' WWCD-presentatie in april dit jaar keken we uit naar de herfst van 2011: het uitkomen van de nieuwe iPhone en iOS 5. In iCreate 32 staan we uitgebreid stil bij het nieuwe besturingssysteem voor iPhone, iPad en iPod touch. Daarnaast besteden we aandacht aan de kinderziektes van Lion, doen we een fotoalbumtest en geven we een uitgebreide introductie in GarageBand. Uiteraard kunnen de workshops ook niet ontbreken: 38 pagina's vol creatieve, handige en leuke tutorials.
iOS 5
Het nieuwe besturingssysteem voor iPad, iPhone en iPod touch is vooral een evolutie van het huidige besturingssysteem, maar dat maakt het niet minder spannend. iOS 5 is gebruiksvriendelijker, geavanceerder én gratis. In iCreate 32 gaan we uitgebreid in op alle nieuwe functies.
De iPhone 13 nu met 3 maanden gratis Apple TV+!
Maximaal voordeel als je thuis internet van Ziggo hebt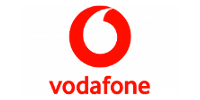 Bekijk actie
Lion
De introductie van een nieuw besturingssysteem was nog nooit zo gemakkelijk als met OS X Lion. Binnen een dag was het al een miljoen keer gedownload en de meeste kritieken waren positief. Al werkende met OS X Lion liepen onze lezers echter ook tegen de nodige kinderziektes aan. Wij staan hierbij stil en geven oplossingen, als de lezers die niet zelf al aandroegen.
GarageBand
Het muziekbewerkingsprogramma GarageBand heeft veel te bieden voor muzikanten, maar wat nou als je nog nooit een muziekinstrument hebt vastgehouden? Ook dan heeft GarageBand veel te bieden, want met dit veelzijdige programma kan iedereen arrangeren, componeren en musiceren. Wij vertellen uitgebreid hoe.
De fotoalbumtest
Met een SD-kaart vol foto's komen veel mensen terug van vakantie, maar wat moeten ze er vervolgens mee? Een fotoalbum maken bijvoorbeeld, maar dan rijst de vraag: hoe, wat en waar? Wij hebben de albums van Albelli, Webprint, Kruidvat en Apple getest en vergeleken.
Steve Jobs
De oprichter en grote leider van Apple, Steve Jobs, trad onlangs definitief af als CEO van Apple. Tijd voor een terugblik op de lange, roemruchte carrière van deze visionair.
En verder…
Dit is natuurlijk nog lang niet alles. We reviewen de nieuwe Mac mini, behandelen de social-nieuwssites Digg en Reddit, hebben weer de nodige Appletips van Richard IJzermans en de iPhonetips van iPhone Service Point en uiteraard onze workshops: 38 pagina's vol creatieve, handige en leuke workshops voor jullie om mee aan de slag te gaan. Je kunt iCreate 32 ook bestellen in de F&L Shop.
Deze uitgave ligt vanaf 11 oktober in de winkels, vanaf dat moment zijn ook de online bestellingen leverbaar. Heb je een vraag of opmerking over de inhoud het blad? Stuur een mail naar de redactie (redactie@icreatemagazine.nl) of tweet naar @iCreate_NL.