De zomer zit er weer op! Tijd om aan de slag te gaan met de foto's en video's die je deze zomer hebt gemaakt. In iCreate 31 leer je onder andere snel fotocorrecties toepassen en overgangen in video's invoegen. Bovendien leer je hoe je je iLife-projecten online kunt delen.
Ùiteraard gaan we aan de slag met Apple's nieuwe besturingssysteem Lion. We leren je werken met de nieuwe functies. Daarnaast halen we alles uit het Dashboard met OS X-widgets die je snel van informatie voorzien – ook in OS X Lion. Daarnaast vertellen we je alles over jailbreaken met Cydia, Twitter en testen we de nieuwste gadgets en accessoires voor je Mac.
Lion-workshops
De afgelopen tijd is de hele iCreate-redactie overgestapt op OS X Lion. In deze workshops leer je werken met de nieuwe functionaliteit in OS X Lion.
De iPhone 13 nu met 3 maanden gratis Apple TV+!
Maximaal voordeel als je thuis internet van Ziggo hebt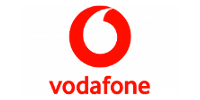 Bekijk actie
Dashboard-widgets
Weet jij niet zo goed wat je aanmoet met het Dashboard in Mac OS X? Met deze widgets (ook geschikt voor OS X Lion) verander je het Dashboard van een weinig gebruikte functie in de meest informatieve plek van je Mac.
Deel je iLife-projecten online
Ben je terug van vakantie en heb je bergen foto's en video's bewerkt en gecorrigeerd, dan is het online delen van je plaatjes de volgende stap. In onze feature leggen we uit hoe je dat doet.
Cydia
Wil jij aan de slag met jailbreaken? Dankzij Cydia gaat een wereld aan tweaks, themes en apps voor je open.
Verder
Maar er is meer! In iCreate 31 bereiken we de mijlpaal van de 500ste workshop. Ook in dit nummer staan weer 48 pagina's aan handige workshops waarmee je meteen aan de slag kunt. Daarnaast weer veel tips voor je Mac, iPhone en iPad, reviews van de nieuwste electronica en de leukste apps en games. Plus het laatste nieuws over iCreate Live! Mis deze uitgave dus niet!
Deze uitgave ligt vanaf 6 september in de winkels, vanaf dat moment zijn ook de online bestellingen leverbaar. Heb je een vraag of opmerking over het blad? Stuur een mail naar de redactie (redactie@icreatemagazine.nl) of tweet naar @iCreate_NL.