Op dinsdag 21 juli start de 99ste Vierdaagse in Nijmegen, het grootste meerdaagse wandelevenement ter wereld. Loop jij mee en heb je een iPhone op zak? Dan kun je eenvoudig terugzien hoeveel stappen je hebt gezet. De stappenteller van een iPhone staat sinds iOS 8 namelijk standaard ingeschakeld.
Stappenteller iPhone
Om gebruik te maken van de stappenteller heb je iOS 8 nodig en een iPhone 5s, 6 of 6 Plus. Ook de nieuwste iPod touch heeft een stappenteller. Om te controleren of het aantal stappen wordt bijgehouden door je iPhone, ga je naar 'Instellingen>Privacy>Beweging en conditie'. Zorg ervoor dat het schuifje bij 'Houd conditie bij' op groen staat en you're good to go.
De iPhone 14 nu tot €7,50 korting per maand!
Maximaal voordeel als je thuis internet van Ziggo hebt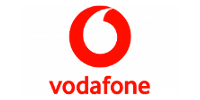 Bekijk actie
Gezondheid-app
Het aantal stappen kun je inzien via de app Gezondheid, die standaard voorgeïnstalleerd staat. Open deze app, tik op 'Gegevens>Conditie>Stappen' en zet het schuifje bij 'Toon in dashboard' op groen. Op dezelfde manier kun je bijvoorbeeld ook de loop- en hardloopafstand toevoegen aan je dashboard, zodat je in één oogopslag kunt zien wat je die dag hebt afgelegd (wat hopelijk overeenkomt met de afstand van het parcours).
Met de Gezondheid-app is het niet mogelijk om een start- en eindpunt in te stellen, maar dit kan wel met andere apps zoals RunKeeper en Pedometer.