Heb je recentelijk de populaire app HandBrake op je Mac gedownload? Dan is de kans groot dat je Mac getroffen is door malware. Daarvoor waarschuwen de ontwikkelaars op het eigen forum.

HandBrake besmet met malware
Iedereen die de videosoftware tussen 2 en 6 mei heeft gedownload, heeft volgens de ontwikkelaars 50 procent kans dat de Mac is geïnfecteerd met malware. Het gaat om een variant van OSX.PROTON, waarmee de hacker verschillende toegangsrechten verkrijgt. Zij kunnen dit bijvoorbeeld misbruiken om wachtwoorden te stelen of de webcam te gebruiken.
Controleren
Het is dus verstandig om te controleren of je gedownloade HandBrake besmet is met malware. Dit doe je  door het programma Activiteitenweergave te openen en te checken of je een proces genaamd 'Activity_agent' ziet. Is dit het geval? Dan is je Mac helaas besmet.
BLACK FRIDAY: De iPhone 14 nu tot €348 korting!
• Maximaal voordeel als je thuis Ziggo hebt
• 6 maanden Apple Music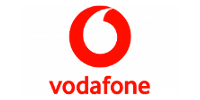 Bekijk actie
Verwijderen
Om de malware van de Mac te verwijderen, open je het programma Terminal. Dat is standaard aanwezig op de Mac en je vindt het in de map 'Programma's>Hulpprogramma's'. Voer daar de volgende commando's uit:
launchctl unload ~/Library/LaunchAgents/fr.handbrake.activity_agent.plist
rm -rf ~/Library/RenderFiles/activity_agent.app
Staat er daarnaast in de 'Bibliotheek' van je gebruiker (daar kom je via 'Finder>Ga' en ingedrukte Alt-toets) de map 'VideoFrameworks' én zit daar het bestand proton.zip in? Dan moet je de hele map verwijderen.
Zorg er vervolgens voor dat alle installaties van de HandBrake-app van je Mac verwijderd zijn. Pas voor de zekerheid alle wachtwoorden aan die in je sleutelhanger staan of die bewaard worden in een browser.