Apple heeft het vervangingsprogramma van slechte iPhone 5-batterijen verlengd. Dat is te lezen op de supportpagina. Vorig jaar startte Apple met de kosteloze vervanging bij sommige iPhone 5-modellen die tussen september 2012 en januari 2013 verkocht zijn.
Vervanging iPhone 5-batterij
Bij de start van het vervangingsprogramma werd gezegd dat de dekking gold voor iPhones die maximaal twee jaar oud zijn. Omdat alleen tot januari 2013 verkochte modellen in aanmerking komen, zou dat betekenen dat nu geen enkele iPhone 5 meer gerepareerd zou worden. In de praktijk gebeurt dat nog wel, en daarom is de dekking nu uitgebreid naar iPhones tot drie jaar na aankoop.
De iPhone 14 nu tot €7,50 korting per maand!
Maximaal voordeel als je thuis internet van Ziggo hebt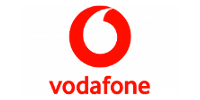 Bekijk actie
Heb je een iPhone 5 waarvan de batterij kuren vertoont, dan kun je op de supportpagina van Apple aan de hand van het serienummer controleren of je batterij in aanmerking komt voor vervanging. Via een erkende Apple-serviceprovider, de Apple Store of telefonische helpdesk kun je aanspraak maken op de reparatie. Zorg er altijd voor dat je eerst een reservekopie via iTunes of iCloud maakt voordat je je iPhone opstuurt of inlevert.