In 'iLike' vertellen redacteuren van iCreate Magazine over hun favoriete applicaties.
Daan Jeuken raakt niet uitgepraat over de iPhone-versie van 'Tap-Translate'.
In de App Store word je doodgegooid met vertaalapps. We doen even gauw een greep: Translator, Free Translator, Free Translator with Voice, iTranslate, Qtranslator, G Translator, TranslateThis, Translator Free en als klap op de vuurpijl Translator for Cats. Uiteraard doen deze apps allemaal hetzelfde: woordjes vertalen van A naar B. Voor mooie volzinnen hoef je bij deze vertaalmachines niet aan te kloppen: een zin als 'De doorgebroken buitenspeler schoot het net kapot' kan zomaar worden vertaald als 'The player shot dead outside the network is broken.' Juist ja.
De iPhone 13 nu met 3 maanden gratis Apple TV+!
Maximaal voordeel als je thuis internet van Ziggo hebt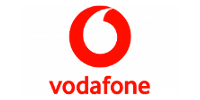 Bekijk actie
Ik lees graag in het Engels en dan ontkom je er niet aan dat je wel eens woorden tegenkomt die je niet kent. Nou is dat geen probleem, want meestal blijkt uit de context wel wat het woord betekent. Maar voor je taalkennis is het wel interessant om het onbekende woord even op te zoeken, zodat je woordenschat weer een beetje groeit.
Het vervelende van al die genoemde vertaalapps is dat het zo omslachtig is om af en toe een woordje op te zoeken. Je moet het stukje tekst kopiëren, Safari verlaten, de vertaalapp openen, de talen instellen, de brontekst plakken en dan krijg je een keer de vertaling. Tegen de tijd dat je de vertaling ziet, ben je al haast vergeten waar de tekst over ging. Als het zo moet, dan hoeft het van mij niet meer.
Het kan echter veel gemakkelijker, met tap-translate. Deze app nestelt zich namelijk als bladwijzer in Safari. Als je een woord niet kent, ga je naar de bladwijzer zodat de app actief wordt, tik je op het woord en zie je de vertaling. Bij het volgende woord hoef je alleen nog maar te tikken. Kan het eenvoudiger?
Prijs: € 1,59. Universele app voor iPhone en iPad.