Ben jij die oude pc helemaal zat? Breng hem naar een Apple Premium Reseller in de buurt, koop een nieuwe Mac en neem een giftcard van 100 euro in ontvangst.
Op 15 maart lanceren de APR's een recyclingprogramma voor alle computerbezitters die hun grijze bak milieubewust willen afdanken. Je oude computer kan bij alle 40 APR's in Nederland worden ingeleverd. Voor het recyclen worden geen kosten in rekening gebracht, je wordt zelfs beloond met een giftcard.
Wil jij deze giftcard bemachtigen? (let op: je krijgt een giftcard, geen directe korting op de Mac) Koop aankomende week een Mac bij een APR, laat een oude pc achter en je krijgt een giftcard van 50 of 100 euro. Klanten voor een 21,5-inch iMac, MacBook of 13-inch MacBook Pro kunnen rekenen op 50 euro cadeau. De kaart met 100 euro is gereserveerd voor kopers van de 27-inch iMac, MacBook Air en MacBook Pro van 15 inch en groter. De Mac Mini en Mac Pro maken geen deel uit van de actie.
De iPhone 13 nu met 3 maanden gratis Apple TV+!
Maximaal voordeel als je thuis internet van Ziggo hebt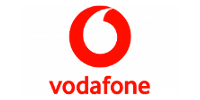 Bekijk actie
Ben je student of werk je in het (hoger) onderwijs? Dan heb je bij aanschaf van de Mac ook recht op onderwijskorting. Dus onderwijskorting en een giftcard, dit is bevestigd door APR YouMac.