Het is je misschien al opgevallen: onze website is vernieuwd. Welkom op het nieuwe iCreatemagazine.nl!
Wat is er nieuw?
De nieuwe website is veel visueler en gebruiksvriendelijker dan voorheen, zodat je snel en eenvoudig vindt wat je zoekt. Vooral de homepage heeft een ingrijpende verandering ondergaan. Op je iPhone of iPad werkt het allemaal net even vloeiender dan je gewend bent.
BLACK FRIDAY: De iPhone 14 nu tot €348 korting!
• Maximaal voordeel als je thuis Ziggo hebt
• 6 maanden Apple Music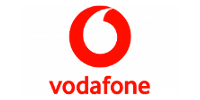 Bekijk actie
De lezers van de papieren iCreate zullen merken dat het blad voortaan beter aansluit op de website. Zo kun je alle besproken producten en apps per uitgave terugvinden in dit handige product- en app-overzicht. Dit is voortaan ook de plek waar je de downloads die bij een bepaalde uitgave horen terugvindt. En ben je op zoek naar een artikel uit een oude iCreate? Bekijk dan de indexen met alle artikelen en workshops uit het blad.
Feedback
Heb je opmerkingen of suggesties naar aanleiding van de nieuwe website? Laat dat dan weten via een reactie onder dit bericht – want zoals je weet zetten we graag de puntjes op de i.