Het is rustig in Apple-land en dat geeft de handige jongens van MacRumors.com de tijd om de vernieuwde Apple TV open te schroeven, om antwoord te vinden op de vraag: 'Welke chip zit erin?' Wat blijkt, Apple's kakelverse mediatrommeltje gebruikt niet een A5X-chip (zoals verwacht), maar de kleinste variant van de A5-chip ooit.
A5
De A5-chip begon zijn leven in 2011 in de iPad 2 en was toen nog 10,09 bij 12,15 mm groot. Vorig jaar slonk de chip naar 8,19 bij 8,68 mm voor de derde generatie Apple TV en de vernieuwde iPad 2. Nu is het 2013 en is chip nogmaals te heet gewassen. Het resultaat is een pietepeuterig chipje van 6 bij 6 mm.
De iPhone 14 nu tot €7,50 korting per maand!
Maximaal voordeel als je thuis internet van Ziggo hebt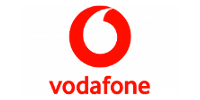 Bekijk actie
A5X
Geruchten over een A5X-chip in de Apple TV blijken dus onwaar. Toegegeven, Apple nummert zijn chips niet altijd even logisch, waardoor het een begrijpelijke vergissing is. Toen vorig jaar de A5 kromp, veranderde het typenummer van S5L8940 naar S5L8942 (2 erbij). Dus wanneer de bestaande A5X 'S5L8945' heet en in de software duikt een 'S5L8947' op, dan is het niet verwonderlijk dat er verkeerde conclusies getrokken worden.
Apple
Een woordvoerder van Apple verklaarde dat de Apple TV 'alleen intern zal worden aangepast' en dat het om een 'mid-season update' zou gaan. Het lijkt dus niet uit te maken of je een 'oude' of nieuwe Apple TV koopt.