De nieuwe iPad krijgt de naam 'iPad HD', als we accessoirefabrikanten Griffin en Belkin mogen geloven. Dankzij BGR weten we dat Griffin zijn nieuwe iPad 3-hoes op de markt brengt onder de naam 'IntelliCase for iPad HD'. Maar er is meer bewijs.
iPad HD
Als de volgende iPad een Retina-display krijgt (en daar zijn we behoorlijk zeker van), dan is de resolutie van het iPad-scherm net zo hoog, of zelfs nog iets hoger, dan die van Full HD. De naam iPad HD is dus zo gek nog niet. Maar dit is geen bewijs, dit is het resultaat van logisch nadenken.
De iPhone 14 nu tot €7,50 korting per maand!
Maximaal voordeel als je thuis internet van Ziggo hebt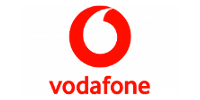 Bekijk actie
Bewijs
Voor het bewijs kijken we naar de grafiek op gizmodo.com. Een apparaat met de naam 'iPad HD' dook een paar dagen geleden plotseling op in de cijfers van een app genaamd 'Tapatalk'. Die app zelf is niet boeiend, maar het feit dat iemand de app gebruikt op een iPad HD is wel interessant.
Discussie
Wat moeten we hier nu mee? Griffin en Belkin zijn beide bekende accessoiremakers, dus de kans dat Apple ze nu – een week voor de onthulling van het apparaat – de naam verklapt, is reëel. Van de andere kant, de gebruiker van de mysterieuze iPad HD is naar het schijnt een Roemeense appontwikkelaar. Hoe komt hij aan de nieuwe iPad? En dan de naam: iPad HD. Ja, het is direct duidelijk dat de beelden haarscherp zijn, maar met die naam klinkt het niet als een beter apparaat dan de iPad 2. Het klinkt als een luxe iPad 1. En vergeet ook niet dat elke iPhone en iPad tot dusver een getal in de toevoeging heeft: iPhone 3GS, iPad 2, iPhone 4S. Dus ik twijfel nog over de naam.
Wat denk jij: iPad 3 of iPad HD? Of nog iets anders, dat mag natuurlijk ook.