Apple biedt vanavond een live videostream aan van het media-evenement. De online uitzending wordt aangeboden op www.apple.com en trapt af om 19:00 uur Nederlandse tijd.
Een Mac met Snow Leopard en Safari is vereist om de videostream te kunnen bewonderen. Een iPhone of iPod touch met iOS3 of hoger, of een iPad voldoet ook. Met deze systeemeisen sluit Apple de fans met een Windows-machine buiten.
Vodafone Runners: De iPhone 13 nu met 3 maanden gratis Apple TV+!
Maximaal voordeel als je thuis internet van Ziggo hebt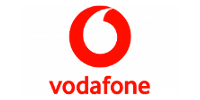 Bekijk actie
Het is een big deal dat Apple de Keynote direct het internet op slingert. In het verleden verscheen er wel een video van het evenement op de Apple-website, maar die liet uren op zich wachten.
Wil je vanavond niet alleen Steve Jobs horen orakelen? Zet dan ook een Safari-venster open met www.icreatemagazine.nl. Op onze website deelt iCreate-redacteur Bram Balk  vanuit Londen zijn bevindingen over de aankondigingen, eveneens live.