Dat Apple aan een ultradunne 15-inch MacBook Pro werkt, weten we. Dat we deze flinterdunne droommachine vanaf maart 2012 kunnen kopen, is nieuws.
Maart 2012
DigiTimes bericht dat Apple op dit moment de eerste onderdelen voor de ultradunne Mac ontvangt van zijn leveranciers. De nieuwe, dunne 15-inch MacBook zou vervolgens in het tweede kwartaal van 2012 uitgeleverd kunnen worden. MacRumors maakt hieruit op dat de dunne Mac in maart verschijnt, al bericht DigiTimes dat het 'op zijn vroegst' het tweede kwartaal wordt. De lancering zou dus ook best in bijvoorbeeld mei kunnen plaatsvinden.
De iPhone 13 nu met 3 maanden gratis Apple TV+!
Maximaal voordeel als je thuis internet van Ziggo hebt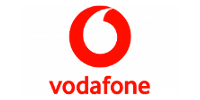 Bekijk actie
MacBook
Het is nog altijd niet duidelijk of het hier om een dunne MacBook Pro of een grote MacBook Air gaat. Er bestaat ook een kans dat Apple de machine simpelweg 'MacBook' noemt. Wat de naam ook wordt; de kans is groot dat de nieuwe 15-inch MacBook over een SSD beschikt. Net als de MacBook Air.