Update 4 september: Een woordvoerster van U2 heeft bekend gemaakt dat de band niet tijdens Apple's event gaat optreden, aldus de Ierse krant Independent. Jammer …
Update 9 september: De New York Times beweert dat we toch iets 'groots' van U2 kunnen verwachten op het media-event vanavond.
De iPhone 13 nu met 3 maanden gratis Apple TV+!
Maximaal voordeel als je thuis internet van Ziggo hebt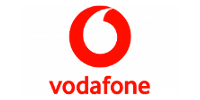 Bekijk actie
Fan van U2? Dan word je op 9 september wellicht aangenaam verrast. Verschillende geruchten wijzen namelijk op de betrokkenheid van de Ierse rockband bij de lancering van de iPhone 6 en Apple's media-event op 9 september. Of het ook echt tot een optreden gaat komen is allerminst zeker, maar gezien Apple's goede relatie met U2 niet geheel onwaarschijnlijk.
Nieuwe video U2
Afgelopen weekend werd een brug in Dublin volledig afgesloten voor, zo blijkt nu, de opnames van een nieuwe U2-video. De set werd angstvallig afgeschermd, maar volgens een aanwezige Ierse muziekpromotor 'ging alle aandacht tijdens de opnames uit naar een telefoon' die een belangrijke rol zou spelen in de video. Ook zou een vriend van U2-frontman Bono hebben gezegd dat U2 een 'reclame voor Apple' aan het opnemen was. Tijdens de opnames wist de muziekpromotor onderstaande foto te maken, al is daaruit absoluut niet op te maken of het inderdaad om een iPhone gaat.
De opnames van een nieuwe U2-video in Dublin (foto: Stephen Browne via Twitter).
Naar verwachting komt het nieuwste studioalbum van U2 deze maand uit. Met het oog op promotie is een optreden van de band op Apple's media-event daarom niet uitgesloten. De enorme constructie die Apple momenteel op de locatie van het event aan het opbouwen is, zou in dat geval het podium kunnen zijn.
Samenwerking Apple en U2
De introductie van een speciale U2-iPod in 2004 markeerde het begin van een langdurige samenwerking tussen Apple en U2. De band was te zien in een iPod-televisiespot en ook werd de integrale muziekcollectie van U2 via iTunes beschikbaar gesteld. Sinds 2008 is Apple partner van PRODUCT(RED), een goed doel opgericht door U2-frontman Bono. De speciale (RED)-varianten van de iPod en verschillende accessoires hebben inmiddels $ 75 miljoen opgebracht voor de bestrijding van aids in Afrika.