Eerder vandaag werd duidelijk dat Apple op 4 oktober in eigen huis een Apple Event organiseert waarin de iPhone 5 en iOS 5 worden aangekondigd. Kort daarop heeft Twitter bekendgemaakt op 10 oktober in Londen, en op 12 oktober in New York City, een event voor ontwikkelaars te organiseren waarin de integratie van Twitter in iOS 5 voorop staat.
Twitter Teatime Events
Nou haal je misschien je schouders op, maar het interessante aan zo'n bericht is dat ontwikkelaarsbijeenkomsten over de integratie van Twitter in iOS 5 pas zinvolle discussies opleveren als iOS 5 op dat moment ook echt beschikbaar is. De bekendmaking van Twitter maakt het dus aannemelijk dat iOS 5 op of vóór 10 oktober daadwerkelijk wordt uitgebracht.
De iPhone 14 nu tot €7,50 korting per maand!
Maximaal voordeel als je thuis internet van Ziggo hebt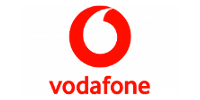 Bekijk actie
iPhone
Meestal brengt Apple nieuwe software echter binnen enkele uren of dagen na een introductie-event uit en hardware binnen een week. Het valt dus niet uit te sluiten dat al op 10 oktober ook een nieuw model iPhone beschikbaar is.