Geruchten over de komst van een mini-iPad en een nieuwe iPhone rond oktober doen al langer de ronde, maar nu komt Digitimes met een paar opmerkelijke beweringen. Apple zou van plan zijn in augustus een 7,85-inch iPad te lanceren, gevolgd door een nieuwe iPhone in september. Als klap op de vuurpijl komt de bewering dat in het vierde kwartaal ook een nieuwe 10-inch iPad uitkomt.
iPhone-release terug naar september?
Digitimes baseert zich ditmaal op een bewering van Apple-leverancier Pegatron Technology, die een contract zegt te hebben voor de productie van de nieuwe iPhone. Bronnen rondom die fabrikant zeggen dat Apple de release van iPhones terug wil brengen naar de maand september. Pegatron zou daar al helemaal klaar voor zijn, net zoals Foxconn volgens diezelfde bronnen al klaar staat voor de productie van een 7-inch iPad die in augustus moet verschijnen.
De iPhone 14 nu tot €7,50 korting per maand!
Maximaal voordeel als je thuis internet van Ziggo hebt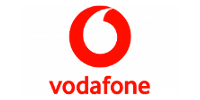 Bekijk actie
Nieuwe iPad-generatie?
Afgezien van het iets vervroegde releasemoment verbazen die beweringen ons eigenlijk niet. Maar het idee dat Apple nog voor het einde van 2012  al een opvolger voor de pas uitgebrachte nieuwe iPad wil lanceren, vinden we wel een erg boude gedachte. Een nieuwe 10-inch iPad zou je op zijn vroegst pas in maart of april 2013 verwachten. Bovendien vinden we een vernieuwingscyclus van minder dan één jaar ook voor Apple-begrippen wel erg onwaarschijnlijk.
Of we dat allemaal geloven?  Tja, van zulke berichten worden we onderhand een beetje moe. Jij ook?
[Foto: CiccareseDesign]