In 2017 waren er op Apple-gebied heel veel spannende ontwikkelingen, zowel positieve als negatieve. Op de iCreate-redactie lopen de meningen vaak uiteen wat nou de belangrijkste zaken waren. Daarom hebben we elke redacteur de kans gegeven om zijn top en flop van 2017 te benoemen. Dit is het resultaat.
Daans top en flop
Top: de iPhone X
Met de iPhone X hebben we voor het eerst sinds 2014 weer eens een spectaculaire iPhone. Face ID, dat scherm, zelfs die uitsparing: verandering is soms gewoon lekker. Zeker als de kwaliteit buiten kijf staat.
De iPhone 14 nu tot €348 korting!
• Maximaal voordeel als je thuis Ziggo hebt
• 6 maanden Apple Music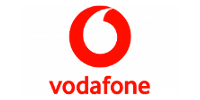 Bekijk actie
Flop: De prijs van de iPhone X
Maar 1159 euro voor een nieuwe iPhone … Daar koop je best een leuk tweedehands 206'je voor. Of een MacBook Air. Of een maand de hypotheek. Of 77 staatsloten. Of 1000 hele broden. Of 1159 euroknallers.
Svens top en flop
Top: iOS 11 op de iPad
Het beste dat Apple dit jaar heeft uitgebracht, was voor mij geen nieuwe hardware, maar iOS 11 – en dan specifiek de versie voor de iPad met het nieuwe multitasken. Hiermee wordt de iPad namelijk eindelijk waar Apple al jaren naar streefde: een lichtgewicht én beter alternatief voor de Mac.
Flop: Touch Bar op de MacBook Pro
Hij werd aangekondigd als een revolutie in de manier waarop we onze Macs besturen: de Touch Bar op de MacBook Pro. Om heel eerlijk te zijn is hij handig voor een paar dingen, maar voor het merendeel juist onhandiger. Jammer dat je hem altijd krijgt als je het beste MacBook Pro-model wilt.
Koens top en flop
Top: ARKit
2017 was het jaar van augmented reality. Want niet het een-en-al-scherm, maar de uitgebreide AR-mogelijkheden maken de iPhone X zo speciaal. Ik kijk dan ook uit naar het komende jaar, want ik reken op nog veel meer gave ARKit-apps.
Flop: De beveiligingsissues van macOS
MacOS High Sierra kwam na de lancering meermaals in het nieuws. Niet vanwege de spaarzame nieuwe functies, maar door een opeenstapeling van beveiligingsblunders. Dat moet beter, Apple!
Arjans top en flop
Top: Mijn nieuwe MacBook
Nog geen jaar na de aankoop van een nieuwe MacBook Pro wisselde ik in juli naar een 12-inch MacBook. Daan kreeg dus toch gelijk: de 12-inch is de perfecte MacBook voor mij. In het goud valt-ie lekker op.
Flop: Dat ik niet bij de redactie was in september
Ik bereikte het diepste dal in september. Vanwege een groot project eerder kon ik toen pas op vakantie. Hierdoor miste ik de keynote met het team. Geen cola en pizza deze keer, maar zon, zee en Cook.
Terry's top en flop
Top: Apple Watch Series 3 met 4G
Eerlijk gezegd kon de Apple Watch me voorheen niet zo bekoren. Nogal een duur accessoire voor bij je iPhone. Met de 4G-variant kan ik echter gerust even zonder iPhone de hond uitlaten, boodschappen doen of een rondje hardlopen en toch bereikbaar blijven. Ideaal! Nu nog wachten tot die hier beschikbaar is …
Flop: De (afwezigheid van) de Mac mini
De laatste update van de Mac mini was vlak nadat de iPhone 6 uitkwam – in 2014. Kom op, Apple. Als Mac mini-liefhebber van het eerste uur doet dit toch een beetje pijn.
Laura's top en flop
Top: Dat alles al uitgelekt was vóór de september-keynote
De hele zomer typte ik me de blaren op de vingers over smeuïge iPhone X-geruchten. Meerdere lekken bij Apple bevestigden álles: randloos scherm, Face ID, betere camera …
Flop: Dat alles al uitgelekt was vóór de september-keynote
En toen zaten we in september naar de keynote te kijken waarin de iPhone X gepresenteerd werd. Vink maar af: randloos scherm, Face ID, betere camera. Probeer dan maar eens een gaap te onderdrukken.