Google-topman Eric Schmidt is niet onder de indruk van de iPhone 6, zo blijkt uit een tv-interview met Bloomberg. In het gesprek over zijn nieuwe boek 'How Google Works' wordt Schmidt gevraagd naar zijn mening over de iPhone en concurrentie tussen Apple en Google.
Schmidt: 'Samsung had dit een jaar geleden al'
Het interview begint met een discussie over de bedrijfscultuur van Google, maar krijgt plotseling een andere wending wanneer het onderwerp smartphones ter sprake komt. Interviewster Stephanie Ruhle vraagt:
De iPhone 14 nu tot €7,50 korting per maand!
Maximaal voordeel als je thuis internet van Ziggo hebt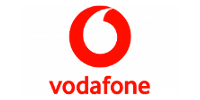 Bekijk actie
'Over smartphones gesproken, hoe voelde je je afgelopen week wanneer je bij iedere Apple Store een enorme rij mensen ziet staan? Ondanks dat meer mensen een Android-smartphone hebben, hoe zorgt Apple ervoor dat de iPhone zo gewild is?'
Schmidt antwoordt daarop dat Samsung dit soort producten al een jaar geleden had. Nadat Ruhle hem wijst op het feit dat niemand een feestje viert of in de rij gaat staan wanneer Samsung nieuwe smartphones lanceert, herhaalt Schmidt simpelweg zijn antwoord.
Business model van Apple en Google
Over het business model van Apple en Google heeft Schmidt gelukkig meer te melden:
'Je kunt veel winst maken met een klein marktaandeel [verwijzend naar Apple] of je kunt hetzelfde verdienen met een veel groter marktaandeel maar minder winst. Bij Google gaan we voor volume.'

'Ik durf te zeggen dat de moordende concurrentie tussen iOS en Android enorme voordelen biedt voor consumenten. Als je kijkt naar de innovatie bij Apple en Google, wat mij betreft het bestaansrecht is van de computerindustrie, dan profiteren daar wereldwijd miljoenen mensen van. '

'Het is altijd goed om meer partijen op de markt te hebben, maar geloof me, tussen Apple en Google is een enorme race gaande.'
Het volledige interview is te zien op Bloomberg tv.