Topdesigner Marc Newson gaat aan de slag bij Apple, meldt Vanity Fair. De Australische ontwerper is al geruime tijd bevriend met Apple's designgoeroe Jony Ive en gaat nauw met hem samenwerken in het designteam. In het verleden werkte het duo al aan Apple-producten, waaronder een rode Mac Pro voor een benefietveiling voor PRODUCT(RED). Of de komst van Newson iets te maken heeft met de iWatch, is gezien zijn werk niet onwaarschijnlijk.
'Ongelooflijk getalenteerd'
Jony Ive is vol lof over zijn nieuwe collega, laat hij weten in een reactie.
BLACK FRIDAY: De iPhone 14 nu tot €348 korting!
• Maximaal voordeel als je thuis Ziggo hebt
• 6 maanden Apple Music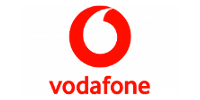 Bekijk actie
'Zonder twijfel is Marc een van de meest invloedrijke ontwerpers van zijn generatie. Hij is ongelooflijk getalenteerd. Wij zijn erg verheugd om onze samenwerking verder vorm te gaan geven, omdat deze in het verleden zo goed is bevallen.'
Apple is al enige tijd bezig met het werven van grote namen van buiten de techindustrie. Met de overname van Beats kregen muziekveteranen Dr. Dre en Jimmy Iovine een plekje in Cupertino. Eerder trok Apple de voormalige CEO van modehuis Burberry aan, evenals Nike-ontwerper Ben Shaffer.
Ontwerpen van Marc Newson
De naam zegt je misschien niet direct iets, maar in de industrie (en daarbuiten) staat Marc Newson bekend om ontwerpen als de 'Lockheed Lounge' en zijn werk voor bedrijven als Ford, Qantas en Nike. Enkele van zijn ontwerpen zijn te zien in het Museum of Modern Art in New York.
Ook werkt Marc Newson aan horloges – dat zou zomaar eens verband kunnen hebben met zijn entree bij Apple. In onderstaande video vertelt hij hier meer over.