Afgelopen zondag overleed zanger David Bowie op 69-jarige leeftijd aan de gevolgen van kanker. Volgens de officiële website kreeg de zanger anderhalf jaar geleden te horen dat hij de ziekte had. Bowie bracht onlangs nog een geheel nieuw album uit: Blackstar, dat door de internationale pers bejubeld werd.
Bowie werd op 8 januari 1947 geboren in Londen met de naam David Robert Jones. In 1969 brak de Britse zanger door met het nummer Space Oddity. Bowie zou gedurende zijn hele carrière bekendstaan om zijn vernieuwingsdrang. Die bleek niet alleen uit zijn muziek, waarin hij verschillende stijlen mengde en het onconventionele niet meed, maar ook in zijn kledingstijl. Bowie maakte zich extreem op, kleedde zich extravagant en ontwikkelde alter ego's, waarvan Ziggy Stardust de meest bekende is.
Op vijftienjarige leeftijd raakte de jonge Bowie slaags met een leeftijdgenootje, daarbij liep hij een pupilbeschadiging op waardoor het lijkt of hij twee verschillend gekleurde ogen heeft. Het werd een bekend handelsmerk van de zanger.
BLACK FRIDAY: De iPhone 14 nu tot €348 korting!
• Maximaal voordeel als je thuis Ziggo hebt
• 6 maanden Apple Music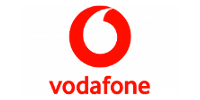 Bekijk actie
Top vijf David Bowie
We gingen op zoek naar de vijf meest gedownloade nummers van Bowie op iTunes. Een paar weken na de release van Blackstar staan de nummers van zijn nieuwe album bovenaan de lijst. Deze nieuwe nummers laten we voor onze top vijf echter links liggen. We gaan voor het tijdloze Bowie-materiaal.
Eigenlijk is een top vijf voor Bowie te weinig eer. De zanger creëerde tientallen wereldberoemde hits, waaronder Sound and Vision, China Girl, Absolute Beginners en This is Not America.
Veel muziek van Bowie werd gebruikt in reclames. Zo gebruikte Nike het nummer Heroes in een wereldberoemde campagne, maakte Cadillac in een van de commercials tijdens de American Super Bowl 2015 gebruik van het nummer Evolution of Indulgence en traden Bowie en Tina Turner op in een commercial van Pepsi. Een prachtige akoestische versie van Sound and Vision werd recent gebruikt voor een reclame van Sony. Bowie werkte tijdens zijn leven veel samen met andere wereldberoemde artiesten zoals Queen, Mick Jagger en U2.

Favoriet
Niet bekend met de muziek van David Bowie? Op het album Nothing Has Changed (The best of David Bowie) uit 2014 staan alle grote (en wat minder grote) successen van de Britse zanger. Ook een aanrader is het nieuwe album Blackstar waarop Bowie als vanouds schittert met zijn aparte en herkenbare stemgeluid en het live-album Bowie, A Reality Tour uit 2010. Ons persoonlijk favoriete nummer? Eigenlijk is het onmogelijk een keuze te maken, maar we zwijmelen stiekem weg bij de akoestische versie van Sound and Vision uit 2013.
Wat is jouw persoonlijk favoriete Bowie-track?