Het weekend is aangebroken en buiten oogt het behoorlijk frisjes. Het ideale excuus om lekker achter de Mac te kruipen en een nieuwe game op te starten. Direct2Drive, de site waar je games kunt kopen en downloaden, denkt er net zo over en gooit een hele verzameling games voor Mac in de aanbieding.
Machinarium, het lievelingetje van de redactie, kost nu maar 6,50 euro. De prachtige grafische stijl en uitdagende puzzels maken van deze game een verplichte aanschaf. Voor 6,50 euro heb je ook aan World of Goo een goede vangst, de game wordt positief besproken in iCreate nr. 8:
"Het woord 'slijmbal' neemt een nieuwe betekenis aan in het spel World of Goo Het is de bedoeling dat je van bolletjes kledder steeds nieuwe ketens en verbindingen bouwt zodat al die blobjes telkens een stapje verder in het spel komen. Het spelplezier zit 'm erin dat je slim en creatief om moet gaan met de zwaartekracht, want constructies van slijmspul zakken natuurlijk snel in elkaar. Moeilijk uit te leggen maar erg grappig en heel fascinerend."
Vodafone Runners: De iPhone 13 nu met 3 maanden gratis Apple TV+!
Maximaal voordeel als je thuis internet van Ziggo hebt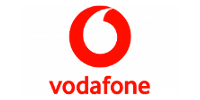 Bekijk actie
Tot slot laat avonturengame Braid de gamer zo leuk met tijd spelen dat een prijs van 8,50 euro best te verantwoorden is. Zie jij nog meer leuke games in de aanbieding? Laat het dan even achter in een reactie. De aanbieding  zal nog vijf dagen duren.