Tim Cook staat deze maand vijf jaar aan het roer van Apple. In een uitgebreid interview met The Washington Post kijkt de 55-jarige CEO terug op deze periode, maar doet hij ook een boekje open over de toekomst van Apple. Wij hebben de interessantste uitspraken uit het interview voor je op een rij gezet.
1. Apple is veranderd
Apple heeft zeker niet stilgestaan onder de hoede van Cook. 'We hebben meer medewerkers. Het bedrijf is vier keer groter (qua omzet, vergeleken met 2010). We hebben de iPhone-lijn uitgebreid. Dat was een belangrijke beslissing en volgens mij is het een goede geweest. We hebben de Apple Watch geïntroduceerd en die heeft ons geleid naar wellness en gezondheid. Daar zijn we nog steeds druk mee, om te zien waar dat ons brengt.'
BLACK FRIDAY: De iPhone 14 nu tot €348 korting!
• Maximaal voordeel als je thuis Ziggo hebt
• 6 maanden Apple Music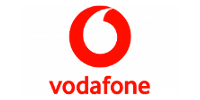 Bekijk actie
2. Altijd verbonden met je smartphone
'Ik ben ervan overtuigd dat iedereen op aarde in de toekomst een smartphone heeft. Dat kan een tijd duren, en niet iedereen zal een iPhone hebben. Maar het is de grootste markt op aarde voor wat betreft consumentenelektronica. […] Kijk naar de belangrijkste technologie in de huidige smartphones, en naar technologie die dominant zal zijn in de toekomst – zoals AI [kunstmatige intelligentie]. AI maakt dit product nog essentiëler voor je. Het wordt zelfs een nog betere hulp dan vandaag de dag. Nu verlaat je je huis misschien niet zonder je telefoon – in de toekomst ben je er echt mee verbonden.'
3. Geen plaatsvervanger van Steve Jobs
'Wat mij betreft is Steve niet te vervangen. Door wie dan ook. Hij was enig in zijn soort. Ik heb dat nooit als mijn rol gezien. Ik dacht ook dat Steve er nog een lange tijd zou zijn. Maar het ging heel snel. De dag dat hij stierf, was zo'n beetje de slechtste dag ooit.' Het opvolgen van Steve Jobs is vaak lastig: 'Je wordt geprezen en bekritiseerd en de extremen liggen zeer ver uit elkaar. En dat kan gebeuren binnen een dag. Ik heb na augustus 2011 een dikkere huid gekregen.'
4. De fouten van Apple
'Maps [Apple Kaarten] was een fout. Nu hebben we een product waar we trots op zijn. We waren wel zo eerlijk om te erkennen dat het niet ons beste moment was en we hadden  de moed om een andere weg te kiezen. Dat is belangrijk. Het is de enige manier waarop een organisatie leert. De klassieke fout van grote bedrijven is het niet toegeven van fouten.'
Een andere fout die Cook benoemt is het in dienst nemen van John Browett, de voorganger van Angela Ahrendts, die slechts zeer kort werkzaam was bij Apple. 'Ik heb in eerste instantie de verkeerde persoon aangenomen voor Retail. Ik zeg niks slechts over hem. Hij paste niet binnen onze cultuur, dat is een goede manier om het te beschrijven. We hebben allemaal met hem gesproken, ik heb hem uiteindelijk aangenomen en dat was verkeerd.'
5. Verrassingen: Augmented Reality en Apple Car
Over Augmented Reality laat Cook niet al te veel los, en dat levert misschien wel een van de interessantste uitspraken in het interview op: 'Ik denk dat augmented reality extreem interessant is, een soort kerntechnologie. Dus ja, het is iets waar we heel druk mee bezig zijn, maar achter de schermen …'
Ook over de Apple Car blijft hij mysterieus: 'Ik kan geen vragen beantwoorden over iets wat we nog niet hebben aangekondigd. We hebben altijd gezien dat mensen van verrassingen houden. Die hebben we niet meer genoeg in ons leven.'
Het volledige interview is absoluut de moeite waard om te lezen. Je vindt het op de website van The Washington Post.