De Thuisdeling-functie voor muziek uit iTunes kom terug in iOS 9. Dat heeft Eddy Cue laten weten op Twitter. Tot grote onvrede van gebruikers was de functie plotseling verdwenen in iOS 8.4 met de komst van Apple Music.
Thuisdeling
Met Thuisdeling is het mogelijk om een volledige iTunes-muziekbibliotheek op een Mac of pc te streamen vanaf een een iPhone, iPad of iPod touch. Dat verloopt via het wifi-netwerk van de gebruiker. Het handige hiervan is dat je dan niet op ieder apparaat al je muziek op hoeft te slaan; je kunt het simpelweg afspelen vanaf je Mac of pc. Althans, dat kon vóór iOS 8.4, want in de nieuwste iOS-versie ontbreekt de functie zonder verdere toelichting.
De iPhone 13 nu met 3 maanden gratis Apple TV+!
Maximaal voordeel als je thuis internet van Ziggo hebt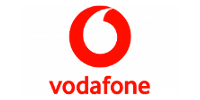 Bekijk actie
Integratie met Apple Music
De precieze reden hiervoor is nog steeds niet bekend, maar het heeft ongetwijfeld te maken met de integratie van Apple Music. Mogelijk beschikt Apple niet over de juiste licenties om gestreamde muziek beschikbaar te maken voor verschillende apparaten via een thuisnetwerk. Een andere verklaring is de technische uitwerking van Thuisdeling in combinatie met streaming. In de laatste bèta van iOS 8.4 werd de afwezigheid van Thuisdeling al beschreven als 'bekend probleem' en dat de functie 'momenteel niet beschikbaar is'.
In iOS 9, dat in september beschikbaar komt, kan dus weer gebruik gemaakt worden van Thuisdeling.