Alle ophef die vooraf werd gemaakt over de eerste iPad-krant, The Daily, is niet voor niets geweest; de krant heeft alles in zich wat je van een iPad-krant mag verwachten.
Het beste van drie werelden
The Daily is een zeer geslaagde combinatie van krant, televisie en internet. De artikelen zijn de hoofdmoot van de krant, maar deze worden ondersteund met veel foto's en video's. Lezen over een sneeuwstorm in Amerika is interessant, foto's geven je een idee van hoe het er allemaal uitziet, maar de videoreportages maken pas echt duidelijk hoe het eraan toegaat. Verder worden artikelen vergezeld door polls en Twitter-berichten, waardoor een forum dus naar een nóg interactiever niveau wordt getild.
De iPhone 13 nu met 3 maanden gratis Apple TV+!
Maximaal voordeel als je thuis internet van Ziggo hebt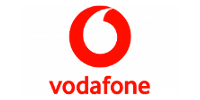 Bekijk actie
De interface van de krant werkt heel natuurlijk. Je bladert er lekker door, kunt rechtstreeks naar katernen vliegen en kunt ook door de artikelen bladeren. Er zijn een zestal katernen (news, sports, 'gossip and celebrity', opinion, 'arts and life' en 'apps and games') en zelfs de Sudoku en het kruiswoordraadsel ontbreken niet. De artikelen lees je in principe in de portretmodus, kantel je de iPad dan kom je in foto-slideshows bij het onderwerp terecht. Ook advertenties mogen niet ontbreken, maar ook die zijn interactief. Het zijn tv-commercials, waarbij je de producten ook nog eens rechtstreeks kunt kopen. Dat is lekker adverteren.
Bijna voor niets
Een abonnement op The Daily kost een schijntje: een weekabonnement is $0,99, een jaarabonnement $39,99. De eerste twee weken kun je de krant echter gratis proberen, mits je een Amerikaans iTunes-account hebt. Lees hier hoe je zo'n account aan kunt maken.