Jij hebt een iPhone en je bent ook nog een klant bij T-Mobile, dan voldoe je aan alle eisen om Navigon gratis te mogen downloaden.
Deze gratis navigatiesoftware loodst je met gesproken aanwijzingen door heel Nederland zonder gebruik te maken van een dataverbinding. Heb je de smaak van het navigeren te pakken, dan kun je extra pakketten aanschaffen voor € 9,99 of € 19,99 om de mogelijkheden van de applicatie uit te breiden. Denk hierbij aan het wegennet van heel Europa of 3D-weergave. De app is beschikbaar voor de iPhone 3G, 3GS, 4 en de iPad 3G.
Wat staat er in de kleine lettertjes? Je kunt de applicatie gebruiken zolang je klant van T-Mobile bent. Dit wordt periodiek gecontroleerd en vereist, in tegenstelling tot het navigeren, wel een dataverbinding. In het buitenland wordt deze controle een maal per 30 dagen uitgevoerd. De controle vraagt gelukkig maar 2 kb aan dataverbruik. Dat is echt bijna niets. Wees je er wel van bewust dat je aangeschafte pakketten komen te vervallen als je afscheid neemt van T-Mobile. Voor meer informatie kun je terecht op de website van T-Mobile.
De iPhone 13 nu met 3 maanden gratis Apple TV+!
Maximaal voordeel als je thuis internet van Ziggo hebt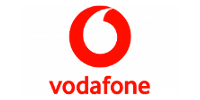 Bekijk actie
Je zou verwachten dat de provider iedereen aanmoedigt om deze app te installeren. Het screenshot op de T-Mobile-website doet anders vermoeden, dat vermeldt als navigatieadvies: ren weg.