Typen op je iPhone: het blijft behelpen en het wordt waarschijnlijk nooit zo fijn als met een normaal toetsenbord. Microsoft probeert ons het leven iets gemakkelijker te maken, het Word Flow Keyboard van de Windows Phone komt namelijk naar iOS. Opvallend aan dit toetsenbord is dat het een speciale modus heeft om met één hand te tikken.
Toetsenbord in de vorm van een waaier
In deze speciale modus ziet het toetsenbord eruit als een waaier. De toetsen zijn geplaatst in een kwart cirkel zodat je met je duim alle letters en cijfers kunt bereiken, veel gemakkelijker dan bij een regulier toetsenbord. Het toetsenbord is geschikt voor zowel rechts- als linkshandigen. Je kunt van letter naar letter swipen, maar als je liever ouderwets typt dan kan dat ook.
BLACK FRIDAY: De iPhone 14 nu tot €348 korting!
• Maximaal voordeel als je thuis Ziggo hebt
• 6 maanden Apple Music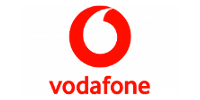 Bekijk actie
Voor het wereldrecord 'Snelste sms tikken' werd ooit het Word Flow Keyboard gebruikt. Dat het record inmiddels weer verbroken is met de app Fleksy op de iPhone 6 Plus, laat Windows mooi achterwege. Hoe dan ook, in principe zou je met Word Flow in twintig seconden 'The razor-toothed piranhas of the genera Serrasalmus and Pygocentrus are the most ferocious freshwater fish in the world. In reality they seldom attack a human' moeten kunnen typen.
Nog in de testfase
Het is nog niet mogelijk om het toetsenbord te downloaden, het wordt momenteel nog getest. Microsoft is van plan om het toetsenbord binnenkort beschikbaar te stellen. Je hebt er een iPhone 5s of nieuwer voor nodig.