Apple wil het voor studenten een stuk interessanter maken om Apple Music te gaan gebruiken: ze krijgen hun abonnementje voor de halve prijs. Helaas moeten Nederlandse studenten nog even wachten op deze korting.
Korting
Studenten aan de universiteit of 'college' krijgen hun abonnement voor 5 euro per maand. Dit aanbod geldt voor vier jaar, wat – geheel volgens studentenrichtlijnen – gerust met tussenpozen mag worden opgenomen. Net als met de studiefinanciering zullen fanatieke (of juist niet) studenten die na vier jaar nog niet afgestudeerd zijn, de dienst weer volledig moeten bekostigen.
Beperkt aantal landen
De studentenkorting is per direct ingevoerd in een zevental landen: Amerika, Australië, Denemarken, Duitsland, Ierland, Nieuw-Zeeland en het Verenigd Koninkrijk. Of en wanneer andere landen aan de beurt zijn is niet bekend.
De iPhone 14 nu tot €348 korting!
• Maximaal voordeel als je thuis Ziggo hebt
• 6 maanden Apple Music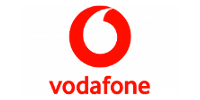 Bekijk actie
Apple studentenkorting
Studentenkorting is niet vreemd voor Apple. Ook Macs en iPads kunnen 'voor je studie' tegen gereduceerd tarief worden aangeschaft. Deze korting geldt voor studenten aan de universiteit, HBO en MBO en bedraagt 6%. Bij een iPad bespaar je hiermee maximaal € 32, bij een Mac kan dit bedrag oplopen tot € 224.