Het woord 'smombie' – een samentrekking van 'smartphone' en 'zombie' is vorig jaar in Duitsland uitgeroepen tot het jeugdwoord van het jaar. Maar eigenlijk kom je ze overal tegen, smombies: wandelaars die zo geconcentreerd zijn op hun telefoon dat ze voor de rest niets meer zien. Geen auto's, geen metro's, geen verkeerslichten …
Tijd voor maatregelen, dachten ze in de Duitse stad Augsburg. En dus plaatsten ze daar stoplichten ín het trottoir, in het blikveld van iemand die op zijn iPhone staart. Voorlopig gaat het nog om een test.
De iPhone 14 nu tot €348 korting!
• Maximaal voordeel als je thuis Ziggo hebt
• 6 maanden Apple Music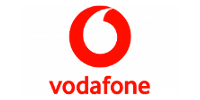 Bekijk actie
Steeds meer ongelukken door smartphones
22 procent van de verkeersdoden in de EU bestaat uit voetgangers. Er gebeuren steeds meer ongelukken met voetgangers die aan het facebooken of appen zijn. Uit een onderzoek onder 14.000 voetgangers in Amsterdam, Berlijn, Brussel, Parijs, Rome en Stockholm blijkt dat 17 procent tijdens het oversteken is afgeleid. Onlangs verongelukte er in München een 15-jarige scholiere toen ze starend op haar telefoon en met oordopjes in pardoes voor de tram liep. In Augsburg zelf raakten twee smombies gewond omdat ze een elektrische auto niet opmerkten.
Speciale stoplichten bij oversteekplekken
In Augsburg worden er voortaan dus rode led-lampjes in het trottoir geplaatst bij oversteekplekken en tramhaltes. Zodra het gewone stoplicht op rood springt, beginnen ze te knipperen – en hopelijk dringt dit dan wel door tot de fanatieke smartphone-gebruiker.
In de (Duitse) video hieronder zie je de nieuwe verkeerslichten in actie.
Wat vind jij? Een goede maatregel? Of moet de verantwoordelijkheid toch echt bij de smombies zelf liggen?