Gisteren was Steve Jobs aanwezig bij de aandeelhoudersvergadering van Apple om vragen van de aandeelhouders te beantwoorden.
"Wat zijn de grootste uitdagingen die de toekomst brengt?," vraagt een vrouw zich af tijdens de vergadering. Ze vraagt Steve: "Waar lig je wakker van?"
De iPhone 14 nu tot €7,50 korting per maand!
Maximaal voordeel als je thuis internet van Ziggo hebt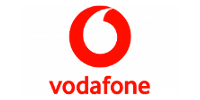 Bekijk actie
"Aandeelhoudersvergaderingen" zegt Steve, met gelach tot gevolg. Dan deelt hij de harde werkelijkheid met de aandeelhouders: "Apple verlangt stabiliteit in de wereld. Mensen tobben niet over welke laptop ze gaan kopen als ze geen budget hebben voor avondeten, lesgeld of schoolboeken. Er zijn problemen die groter zijn dan onszelf, waar wij geen vat op hebben. Dus we kunnen alleen ons best doen."
Tijdens de vergadering komt ook aan bod dat Apple plannen heeft om 25 Apple Stores te openen in China in de aankomende twee jaar. Om de kosten hoeven ze het niet te laten, de Apple-schatkist bevat namelijk 40 miljard dollar. Wat zijn Apple's plannen met dit enorme bedrag? Steve geeft het antwoord: "We weten dat als we moeten investeren – in een stukje van de puzzel om iets groots en gewaagdst te creëren – we een cheque kunnen uitschrijven en niet een enorme som geld hoeven te lenen met alle risico's van dien voor ons bedrijf. Het geld op de rekening biedt ons enorme zekerheid en flexibiliteit"
Na zo'n antwoord ben ik benieuwd naar die grote en gewaagde plannen. Het nieuwe datacentrum kost 1 miljard dollar en dat is al een gigantische investering. Kun je nagaan wat een bedrijf als Apple kan doen met 40 miljard dollar, ze kunnen bedrijven opkopen of nieuwe producten lanceren. Ze kunnen zelfs 100 miljoen mensen een iPad geven, en dan houden ze nog geld over.