Nu het verzamelen van locatiegegevens een hot item is, is het wachten op een officieel statement van Apple. Dat laat voorlopig nog op zich wachten, maar onofficieel mailde Steve Jobs dat de verhalen die rondgaan onjuist zijn. In het verleden deed Jobs wel al officiële uitspraken over het privacybeleid, en gelukkig bestaat er een archief.
'Ouderwets'
Afgelopen zomer sprak Steve Jobs tijdens een evenement van D: All Things Digital over de privacy van locatiegegevens en in december deed Andy Rubin van Google hetzelfde. Steve Jobs is overduidelijk:
BLACK FRIDAY: De iPhone 14 nu tot €348 korting!
• Maximaal voordeel als je thuis Ziggo hebt
• 6 maanden Apple Music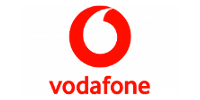 Bekijk actie
'We worden wel eens ouderwets genoemd wat betreft ons privacybeleid, maar we benaderen dit uiterst serieus. We hebben al vele apps geweigerd die te veel data wilden verzamelen, bij apps die wel in de Store staan en deze data willen gebruiken worden gebruikers altijd eerst gevraagd of ze dit toestaan of niet.'
Beschuldigende vingertje
Deze uitspraken zijn van afgelopen jaar, sinds de verzameling van locatiegegevens een trending topic is geworden zijn er nog geen officiële uitspraken gedaan. Wel beantwoordde Steve Jobs een e-mail, waarin iemand om opheldering vroeg 'voordat ik overstap op een Android. Die traceren me niet.' Daarop antwoordde Steve Jobs:
'Jawel hoor, dan doen ze wel. Wij traceren niemand. De informatie die rondzingt is niet waar.'
Pluim voor Steve
In onderstaande video legt Steve Jobs uit hoe Apple met de locatiegegevens van de iPhone-gebruikers omgaat. Wat buiten de strekking van het verhaal opvalt in het onderstaande filmpje, is de welbespraaktheid van Steve Jobs. Andy Rubins verhaal komt warrig over, hij lijkt als een politicus om de hete brij heen te draaien, terwijl je er een raar onderbuikgevoel aan overhoudt. Steve Jobs daarentegen houdt een duidelijk en geruststellend betoog. Hulde daarvoor.
Bekijk hier de uitspraken van Jobs en Rubin: