Gisteren meldden we dat Apple AirPrint op het laatste moment heeft ingetrokken, toch doet Steve Jobs alsof zijn neus bloedt. Het kleine beetje AirPrint dat is overgebleven – het is alleen nog mogelijk met een vijftal HP-ePrinters –  is een schrale troost voor de groots aangekondigde functie.  Toch heeft het de noemer 'AirPrint' en kan Steve Jobs met een gerust hart zeggen dat het niet is afgezegd.
Toen een bezorgde Apple-klant Steve Jobs persoonlijk mailde om te vragen of AirPrint, waarnaar hij zo had uitgekeken, inderdaad was ingetrokken, kreeg hij een nietszeggend antwoord van de grote baas. 'AirPrint is niet ingetrokken. Geloof niet alles wat je leest.' Jobs spreekt natuurlijk wel de waarheid, want het is feitelijk niet ingetrokken. Er blijven nog vijf modellen printers die AirPrint wel ondersteunen. Maar van het verhaal dat je kunt printen op alle printers die zijn gedeeld op een Mac of PC is niets meer over.
Mac OS X 10.6.5
AirPrint werd getest met de laatste testversies van Mac OS X en iOS 4.2 GM. Het leek behoorlijk te werken, maar blijkbaar zaten er nog té veel bugs in en werd het concept op het laatste moment teruggetrokken. Vandaag is Mac OS X 10.6.5 gelanceerd en het blijkt dat AirPrint inderdaad niet werkt met gedeelde computers.
Vodafone Runners: De iPhone 13 nu met 3 maanden gratis Apple TV+!
Maximaal voordeel als je thuis internet van Ziggo hebt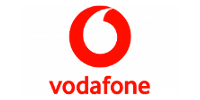 Bekijk actie