Uit een verzameling Steve Jobs-anekdotes in Fortune magazine is gebleken dat de grote baas van Apple niet schroomt om schuttingtaal te gebruiken tegen zijn personeel. Zo liet hij zich tegenover het MobileMe-personeel zelfs het F-woord ontvallen. De F van Foei Steve!
Not amused
In 2008 werd MobileMe als opvolger van .mac aangekondigd, maar de lancering verliep niet bepaald soepeltjes. Zo werd de levering flink vertraagd en lagen de servers vaak plat. De vraag of deze betaalde dienst van Apple niet iets te vroeg was gelanceerd werd zelfs hardop gesteld en dus kwam er stoom uit de oren van Steve Jobs. 'Not amused' riep hij de afdeling van MobileMe bij elkaar.
Vodafone Runners: De iPhone 13 nu met 3 maanden gratis Apple TV+!
Maximaal voordeel als je thuis internet van Ziggo hebt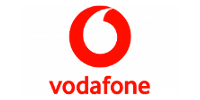 Bekijk actie
'Kunnen jullie mij vertellen wat MobileMe behoort te doen?' vroeg Steve aan zijn personeel. Toen die hem een bevredigend antwoord gaven, vroeg Steve retorisch: 'En why the f*** doet het dat niet?' Vermoedelijk viel er toen een stilte. Na deze schuttingtaal liet Jobs zich ook nog ontvallen dat deze mensen 'het merk Apple beschadigen' en dat ze 'elkaar zouden moeten haten voor het laten vallen van elkaar.'
Tien procent
Uit het verhaal in Fortune blijkt verder dat negentig procent van de medewerkers van Apple Steve Jobs nooit heeft ontmoet. Of het MobileMe-team blij is om bij die andere tien procent te horen, valt te betwijfelen.
Afbeelding: appel met mes