Heb je op je iPhone ook zo'n mapje met apps die je nooit gebruikt, maar die je niet kunt verwijderen omdat ze van Apple zelf zijn? Bijvoorbeeld de Apple Watch-app (omdat je geen Apple Watch hebt)? Of apps als Tips, Passbook en Aandelen? Goed nieuws: in de toekomst wordt het misschien mogelijk om de standaard-apps van Apple te verwijderen van je iPhone of iPad. Tenminste, als het aan Tim Cook ligt.
Apple-gebruikers ergeren zich aan standaard-apps
In een interview met de nieuwssite Buzzfeed geeft Tim Cook aan dat hij zich bewust is van de ergernis onder Apple-gebruikers: 'Het is niet dat we de ruimte op je iPhone willen opslokken, dat is het punt niet. We willen dat je bij bent. Ik weet dat mensen hiermee bezig zijn en het is iets waar we naar kijken.'
Standaard-apps verwijderen niet eenvoudig
Cook geeft aan dat het een complexere zaak is dan het op het eerste gezicht lijkt. Dat komt omdat de standaard-apps compleet verweven zijn met andere dingen op de iPhone. Als je ze aan de ene kant weghaalt uit het systeem, dan levert dat aan de andere kant problemen op. Dat geldt in ieder geval voor een deel van de vaste Apple-apps. De apps waarbij dit niet het geval is, kun je in de toekomst misschien verwijderen. Apple is op zoek naar een oplossing hiervoor.
De iPhone 13 nu met 3 maanden gratis Apple TV+!
Maximaal voordeel als je thuis internet van Ziggo hebt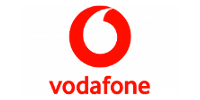 Bekijk actie
Wanneer kun je de vaste apps verwijderen?
Wanneer je standaard-apps als Aandelen, Apple Watch en Tips kunt weggooien, is nu nog niet bekend. Niet op korte termijn, in ieder geval. Verwacht dus niet dat je na de iOS-9 update van vanavond al meteen je iPhone kunt opschonen zoals jij dat wilt.