Vorig jaar werd in juni Apple's eigen muziekstreamingdienst Apple Music gelanceerd. Een dienst die behoorlijk in het vaarwater van concurrent Spotify had kunnen gaan zitten. Apple Music heeft inmiddels 13 miljoen betalende abonnees. En Spotify? Dat lijkt alleen maar te profiteren van de opkomst van Apple Music. Het aantal abonnees groeit sinds juni vorig jaar juist harder dan ooit tevoren, waarschijnlijk omdat muziekstreaming door Apple nu meer in de belangstelling staat.
Spotify heeft 100 miljoen gebruikers
John Forster, een van de Spotify-opperhoofden, vertelde persbureau Reuters over de bijzondere ontwikkeling. 'Het is goed dat Apple ook van de partij is. Ze brengen streaming onder de aandacht. Het is lastig om in je eentje een industrie op te bouwen. Sinds de start van Apple Music groeien we sneller en voegen we meer abonnees toe dan voorheen.'
Spotify heeft 30 miljoen betalende gebruikers, in juni vorig jaar waren dat er nog 20 miljoen. 70 miljoen mensen maken gebruik van de gratis versie van Spotify, wat zorgt voor een totaal van 100 miljoen luisteraars: vorig jaar waren er in totaal 75 miljoen actieve gebruikers. Apple Music heeft geen gratis versie, nieuwe abonnees kunnen wel drie maanden lang een gratis proefabonnement nemen.
De iPhone 14 nu tot €348 korting!
• Maximaal voordeel als je thuis Ziggo hebt
• 6 maanden Apple Music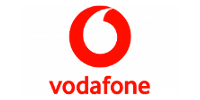 Bekijk actie
Voldoende ruimte op de markt
'Het zou vervelend zijn als we elkaars klanten in zouden pikken of als we tot de ontdekking waren gekomen dat de markt voor muziekstreamdiensten uit slechts 100 miljoen mensen bestaat, maar dat lijkt niet het geval te zijn', zegt Forster. Met andere muziekstreamingdiensten verwacht hij niet veel problemen; die moeten eerst nog maar eens overeind zien te blijven.
Spotify kondigde afgelopen maandag ook aan dat ze deze zomer met 12 videoproducties komen die allemaal met muziek te maken hebben. Het zal gaan om exclusieve content, bijvoorbeeld een kijkje achter de schermen bij bekende artiesten, optredens of documentaires waarbij muziekcultuur in het middelpunt staat. De video's zijn waarschijnlijk alleen toegankelijk via de mobiele apps, en dus niet via bijvoorbeeld de Mac.