In de zomermaanden is het een en al genieten. We laten ons gezicht zien op het terras, smikkelen het ene na andere ijsje weg en we schranzen van de barbecue alsof ons leven er vanaf hangt. Het kan bijna niet anders of er blijven heel wat kilo's aan je kleven. Met dit kijk-, luister- en leesvoer zorg je dat je de zomer alsnog fit doorkomt.
Tijdschrift: Runner's World
Hardlopen is misschien wel de beste manier om af te vallen en het helpt om de stress uit je lijf te krijgen. Jarenlang liep ik fanatiek hard bij een atletiekvereniging, totdat een blessure roet in het sportieve eten gooide. Toch kan ik het nog steeds soms niet laten om mezelf een rondje in het zweet te werken.
De iPhone 14 nu tot €348 korting!
• Maximaal voordeel als je thuis Ziggo hebt
• 6 maanden Apple Music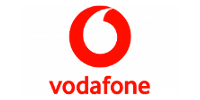 Bekijk actie
Voor wat heerlijke hardloop-motivatie is er Runner's World. Het tijdschrift staat vol met inspiratie en tips, wat je het steuntje in de rug geeft om je doelen te bereiken. Ik lees het magazine bij de tijdschriftendienst Readly, nu 2 maanden voor € 0,99.
Netflix: Gun Runners
Voor een extra portie motivatie maak je je klaar voor een avondje Netflix, met een XL-zak ribbelchips proteïneshakeje. De documentaire Gun Runners gaat over twee zwervende Keniaanse bandieten, die hun leven een bijzondere wending geven. Zij leveren hun wapens in voor hardloopschoenen – en met succes.
App: SofaScore
Oké, het klinkt misschien als het slechtste excuus ooit om wéér voor een voetbalwedstrijd te gaan zitten, maar kijken naar sport inspireert je om zelf aan de slag te gaan. Dat doe ik niet zonder SofaScore. De app houdt me met notificaties op de hoogte van zo'n beetje alles wat ik qua sport wil volgen: Formule 1, wielrennen, Michael van Gerwen, FC Barcelona en NEC. Bovendien vind je er zeer uitgebreide statistieken, waardoor het ook tijdens het kijken van de wedstrijden iets toevoegt.
Muziek: Beast Mode
Sporten doe ik het liefst met een deuntje op de achtergrond. Vaak zet ik dan Beast Mode op – een populaire workout-afspeellijst in Spotify. Het zorgt dat ervoor je net dat beetje extra in de sportschool geeft. Verder luister ik veel naar een aantal van de populairste workout-nummers wereldwijd.
Boek: Heart of a Lion
Het boek Heart of a Lion over Memphis Depay is goed voor veel inspiratie. Voor veel mensen komt Depay soms over als de íéts te zelfverzekerde vedette, maar dat hij van ver komt, bewijst zijn biografie. Na het lezen van het boek kijk je anders tegen de spits van Oranje aan.
iPhone vakantietips rondom het thema Sport
Wil je weten wat je met je iPhone kunt doen om nog meer uit je vakantie te halen? Neem dan vooral een kijkje bij de het artikel over de iCreate zomerweken! Deze week vind je veel iPhone-tips in het thema 'Sport'.