Het komt niet als een verrassing, Sony werkt aan een  serie gloednieuwe handheld apparaten. Een maand geleden sprak een van de hoge heren bij Sony al openlijk over plannen om nieuwe producten te richten op het marktsegment van de iPad. Nu komen er meer details boven drijven dankzij een artikel in de The Wall Street Journal:
Bedreigd door Apple's toenemende collectie draagbare apparaten, ontwikkelt Sony een nieuwe lijn handheld producten. Volgens personen die bij het project betrokken zijn komt er bijvoorbeeld een smart phone waarmee je kunt downloaden en PlayStation games spelen.
De Japanse electronicagigant werkt, volgens dezelfde bronnen, ook aan een project waarbij een draagbaar apparaat wordt ontwikkeld die de scheidingslijn tussen netbook, e-reader en PlayStation Portable vervaagt. Het apparaat is ontworpen om de strijd aan te gaan met multifunctionele producten zoals de Apple iPad.
Vodafone Runners: De iPhone 13 nu met 3 maanden gratis Apple TV+!
Maximaal voordeel als je thuis internet van Ziggo hebt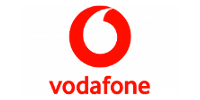 Bekijk actie
Deze nieuwe gadgets worden dit jaar nog gelanceerd, volgens het artikel. De specificaties en verkoopprijzen zijn nog niet bekend.
Ik ben na het horen van deze geruchten benieuwd waarmee Sony op de proppen komt. Het merk heeft niet mijn voorkeur als het aankomt op mobiele telefoons of mp3-spelers, maar van gamen heeft Sony wel kaas gegeten. Met de PSP als uitgangspunt, en toegang tot de online Playstationshop, is de basis van dit "frankenstein-product" meer dan degelijk.