In de softwarerubriek van iCreate brengen we graag bergen meer of minder interessante programma's onder de aandacht van onze lezers. Ben jij ook iemand die altijd op zoek is naar iets bijzonders? Let dan op bundelaanbiedingen die nu en dan voor korte tijd in omloop komen. Zo'n aanbieding is vaak een grabbelton vol verrassingen, die je allemaal mag opgrabbelen. Bekende bundelaanbieders zijn MacHeist, Macbuzzer, iUseMac, MacUpdate, The MacBundles, etc.
Gisteravond is iUseMac gestart met de Italiamac Bundle, een bundel van 9 Mac-programma's die, als je ze apart moest aanschaffen, 290 dollar moeten opbrengen. iUseMac levert deze bundel, aangevuld met een geheime bonus-utility, vanaf 1 november tot en met 15 november voor een bedrag van slechts $ 29,95 (circa € 21,60).
Ruim twee tientjes, dat is nog te doen, maar eigenlijk alleen als er minstens één programma bij zit dat je ook echt goed kunt gebruiken. Daarom een kort overzichtje van de aangeboden software. Een wat uitgebreidere bespreking van die programma's vind je over vier weken terug in de softwarerubriek van iCreate 24, als mosterd na de maaltijd.
De iPhone 13 nu met 3 maanden gratis Apple TV+!
Maximaal voordeel als je thuis internet van Ziggo hebt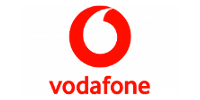 Bekijk actie
Wat zit er in die bundel?
1. Labels & Adresses ($ 49,95)  ­– etiketten en enveloppen printen, incl. samenvoegopties
2. Clean Text ($ 39) – teksten opschonen: lege regels, dubbele spaties, etc., etc.
3. iFlicks ($19,95) – video importeren in iTunes en overzetten op iPad, iPod of iPhone
4. Picturesque ($ 29,95) ­– 'drag and drop' fotoverbetering, ook batchbewerking mogelijk
5. Renamer ($ 25) – grote hoeveelheden bestanden in één keer nummeren of hernoemen
6. SyncMate Expert ($ 39,95) – synchroniseert gegevens tussen je Mac en andere apparaten
7. Proview ($ 40) – PDF-editor voor Mac OS X met handige mogelijkheden
8. MacCleanse 2 ($ 19,95) – ruimt je systeem veilig op
9. TypeIt4Me ($ 27) – typt bij e-mailen veelgebruikte tekst (namen, adressen, groet, etc.)
10. (geheime verrassing)
Schrijf je in voor de iUseMac Newsletter en ontvang dan ook de volgende MacApps:
11. Digital Sentry
12. Running Applications
Koop je die bundel? Laat de apps je smaken!
[update] Ongeveer tegelijk met iUseMac zijn er nog twee bundelaanbiedingen bijgekomen: nl. van MacSale en van MacBasket